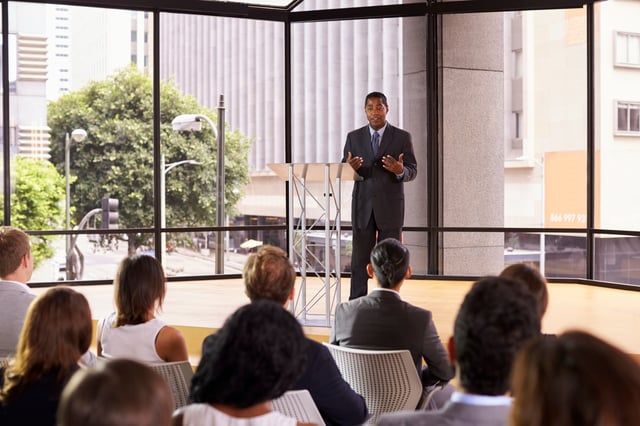 Read more on how to be a better speaker, design better infographics and build an effective crisis communications plan in the second half of our top 10 2017 blogs.
1. Five Acting Tips to Becoming a Better Speaker
Executives who want to improve their presentation skills should try their hand at these proven acting techniques.
2. Infographics Gone Wrong: Steer Clear of These Common Blunders
Infographics are a great tool for sharing information. Before you dive in, make sure you avoid these missteps.
3. Redefining Modern Communications: A Checklist for Professional Communicators
Storytelling has to adapt and change for shrinking attention spans and growing competition. This modern communications checklist will help you stay ahead.
4. Five Tips for Creating an Effective Crisis Plan
Creating a crisis plan can help companies mobilize more quickly when facing a threat to their business or bottom line.
5. How Financial Firms Should Position Themselves in the Age of Trump
The period of deregulation creates an incredible messaging challenge for banks, financial advisors and asset management firms.