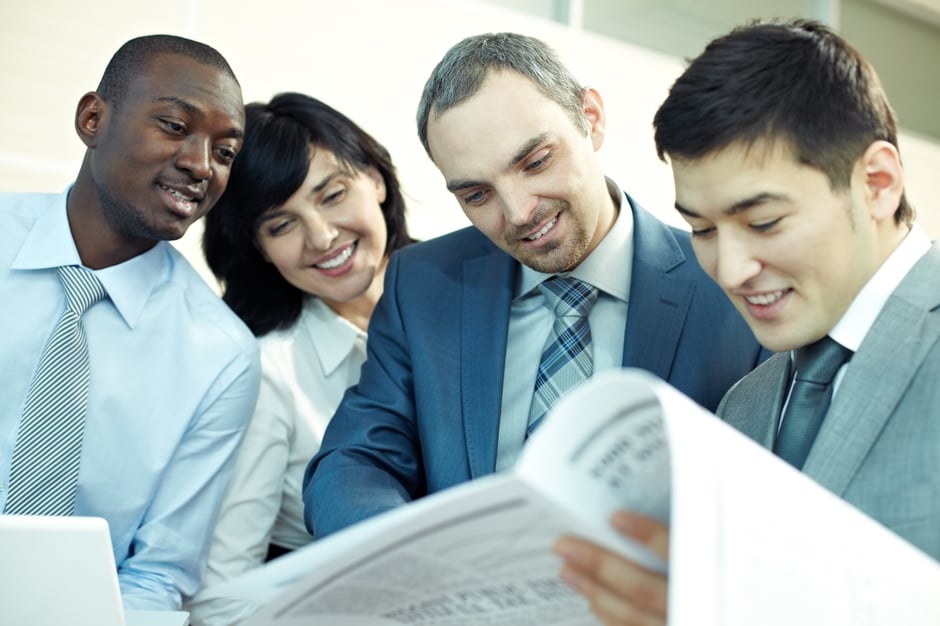 Personalizing your outreach is essential to executing effective media relations campaigns.
Media relations is a lot like magic. When done right, the audience—or client—sees only the end result: the feature in The Wall Street Journal or the interview on CNBC. But just like it takes years for a magician to perfect his sleight of hand, a highly skilled PR professional also puts in dozens of hours of work developing a strategy, shaping the story and then getting it to the right sources. In the end, the only "trick" is talent, dedication and hard work.
Of course, PR professionals are laser focused on putting their clients in the spotlight—so when the profession makes news, it's often for all the wrong reasons.
CNBC Money Editor Jim Pavia recently posted a two-part missive on LinkedIn urging PR professionals to stop with the incessant follow-up calls and emails. In part two, he shares an epic fail—a PR executive who uses an email spam filter but has no qualms about making unsolicited emails and phone calls herself.
"It appears this PR professional doesn't like to get unwanted emails," Pavia wrote on LinkedIn, his words dripping with irony. "She wants to control spam. That is sort of like a telemarketer who doesn't want to get an unwanted call while they are eating dinner or relaxing at home with the family."
Want to avoid embarrassing mistakes like this one? Read on and learn how to be an effective PR advocate without alienating the very people you need most.
The Storyline & Strategy
Before you start making media lists or writing up press releases, you need to determine the strategy. What is the angle and why will it interest readers? If it doesn't sound like something you'd read or watch, pursue another angle or move onto something else—preferably an idea that's timely and actually news.
Next, think about the way you want to deliver the news. Not every angle is tailor made for a press release. Ask yourself: is this more effective as a bylined article or a blog post—where you can fully control the message—or even a direct pitch. If it's a strong angle, consider offering it as an exclusive or advance. That improves the likelihood that you'll get a feature story rather than a lot of smaller mentions or briefs. If the news is smaller, you might want to combine a bunch of items into one press release. Remember, the media can't write about your client every day.
Targeting the Right Sources
Decide on your targets before you begin drafting the outreach so you can personalize your pitch. Research and understand not just the reporter's beat, but also his or her writing style and personality. Is this a journalist who likes using people to illustrate relevant data? Customize your outreach. PR databases are O.K. for initial research and to collect contact information but they will only tell you so much. Connect with relevant journalists on Twitter, read their work and then focus on how you can add value.
Crafting the Pitch
Writing a press release or PR pitch is NOT like creating a piece of promotional copy. The outreach should be clear, concise and easy to understand. That means writing like you'd write a news story—free from jargon, hyperbole and fluff—and following the inverted pyramid style of writing with the most important information up top. Words and phrases like innovative, revolutionary and first-of-its-kind are overused and almost always an exaggeration (unless you're pitching the launch of the first commercial space flight). And remember—customize and personalize! Create different pitches to appeal to the individual journalist.
Getting the Timing Right
Timing your outreach is every bit as important as choosing a story angle and narrowing your media list. First off—look at the calendar. Will the pitch conflict with a holiday? How about a major industry conference? Choose a day where no other big news is going on like a presidential debate. Never distribute a release on a Friday—unless, of course, you want to bury the news—and begin your outreach early in the day, not late afternoon when reporters are busy filing their stories for the following day. From a client perspective, spokespeople should be available during the majority of the workday, briefed with relevant facts and figures at the ready. That means your spokesperson shouldn't be on a five-hour flight or stuck in back-to-back board meetings.
Building a Relationship
Beyond sheer mechanics, PR/reporter relationships need to be nurtured just like any other. Take an interest in what's in the news and send notes to let journalists know you liked their work. When a reporter has an interview request, respond in a timely manner and do your best to help, even if it doesn't directly benefit you or your client. We all know people who take without ever giving. Make sure you aren't doing that—show respect and kindness and you'll be on track for success in both work and life!
Want to learn more about being a media-relations pro? Check out our top 10 tips.