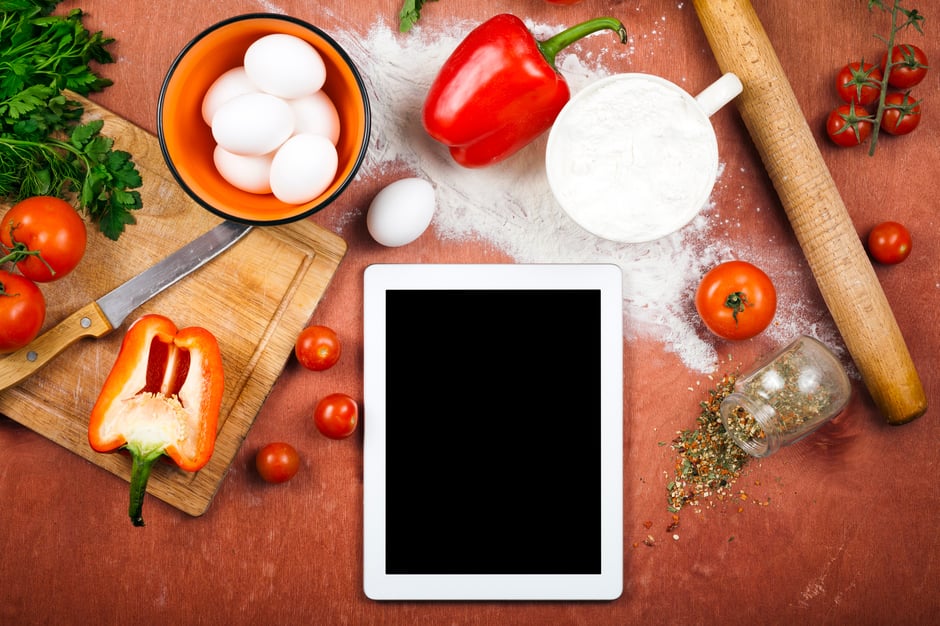 Effective content creation is all about having the right ingredients.
Creating winning content—both written and visual—is all about breaking free from the endless clutter populating your social media feeds. But while many opt for bigger, louder, bolder and splashier, I prefer a less-is-more approach.
Lately, I've been obsessed with BuzzFeed's recipe videos. If you're not familiar with this particular genre, let me explain. BuzzFeed's Tasty Channel, launched 15 months ago, features a collection of video recipes—largely comfort foods such as "Blueberry Bread Pudding Boat" or "Chicken Parm Lasagna" condensed into yummy, 60-second bites.
Coming across one of these gems while scrolling through my Twitter or Facebook feeds provides a momentary respite from all the depressing news of the day. I'm not the only fan. Each month, 500 million people watch these videos, with the most popular recipes garnering as many as 4 million shares! Astounding.
What can Tasty teach us about content and marketing? A lot! Here are four things I learned about creating successful content marketing campaigns from watching BuzzFeed Tasty videos:
1. Simplicity rules
Don't let the extraneous get in the way of your overriding message. Tasty videos couldn't be simpler. A single camera, positioned from above, opens up on a pair of hands preparing the dish. Closed captioning provides the needed context—no talking required!
The straightforward stagecraft is part of what makes these videos so compelling. It's clean, simple and thoroughly awesome. And since the camera angle mimics the real-life perspective of someone working in a kitchen, the viewer feels like they are in on the action.
The lesson: skip the fancy effects and focus on what matters most—communicating your message.
2. Short and Sweet
There's no room for long windedness in the digital age. Tasty videos are quick and easy, roughly one-minute in the length. From the get-go, the viewer knows exactly what kind of investment they'll need to make and what the payoff is.
The lesson here: edit, edit, edit—whether it's a video, blog post or marketing newsletter. Shorter and to-the-point wins every time.
3. Find a formula that works
Remember New Coke? There's a reason formulas work—whether it's for a sugary cola, episodic television (Law & Order, CSI, NCIS, etc.) or a video series. People inherently gravitate to what they know. That's what makes Tasty so ingenious.
Of course, sticking to a working formula doesn't mean you have to give up your creativity and recycle old work. But an overriding structure is great for pulling people in.
The lesson: if it ain't broke don't fix it.
4. A positive message is always a good bet
Tasty videos are good, uncomplicated fun and that's a precious commodity in a difficult world. Granted, not every subject lends itself to a feel-good campaign. But it's worth considering.
Most of us are yearning for some small bit of positive news. Why do you think cat videos are so popular?
The lesson: never underestimate the power of the positive.
For more information on what it takes to create memorable videos and how to use your content to build your presence on social media, check out our comprehensive social media guide.