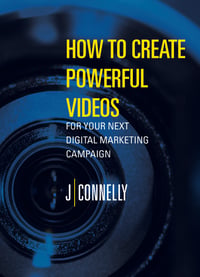 Video is an indispensable business tool, as important to marketing your brand as having a modern, up-to-date website.
Whether a brand profile, sleek commercial or tongue-in-cheek animation, video provides a window into the soul of your business. If you don't have it, you aren't competing.
Fill in the blanks to download a PDF of the ebook.
Content includes:
Video 101: what you need to know to create a standout business video

Tips for improving your storytelling skills on camera

How and where to distribute your brand videos

The technical elements you should consider for a more visually appealing video