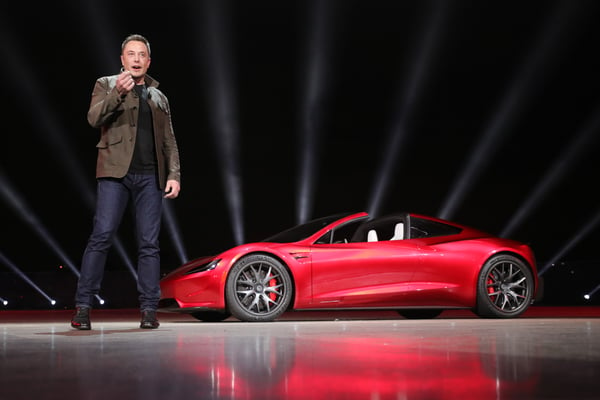 Just because Elon Musk needs to have his Twitter taken away from him doesn't mean every CEO needs to abandon social media.
Musk recently settled charges brought by the Securities and Exchange Commission that he misled investors when he tweeted on August 7 that he had secured funding to take his company, Tesla, private at $420 a share. That caused a spike in the company's stock, though the SEC claimed it was a lie. Indeed, the SEC alleged, Musk had not secured the funding for the deal and picked the $420 a share price because of the number's association with marijuana. In fact, the SEC said, Musk thought his girlfriend "would find it funny, which admittedly is not a great reason to pick a price," according to the complaint.
The cost? Forty million dollars, split between Musk and Tesla. That's a lot of scratch for 180 characters.
Many pundits say it is a sign that CEOs and other executives should keep their thoughts to themselves, particularly on Twitter. Indeed, there has been a debate for some time now as to whether business leaders – and the President himself – should sit on their thumbs and communicate in more traditional ways.
But Musk's penalties don't mean CEO should stay silent. They just shouldn't be dumb.
Musk's sin wasn't tweeting, nor was it speaking his mind. Rather, it was misleading investors – something public-company executives have been prohibited from doing since regulatory filings were typed on Smith Coronas. Twitter, and the power of reaching millions of people through social media, had nothing to do with Musk's transgressions. His own lack of seriousness and recklessness in light of very clear securities laws was his undoing.
We are in a time when consumers want to buy products and services from companies that share their values. That's why brands are being far more open about their beliefs, even weighing in on political issues once thought to be verboten in public relations and marketing. Many brands have found that taking advantage of their newfound power over policy has been a boon to business.
Such corporate activism requires a kind of visibility for company executives that goes beyond profits and loss. Today's CEOs need to be open about their values, their passions and their character. They need to engage with audiences. They need to be consistent in their personal and corporate positioning and branding. Most of all, they need to be human, and reach their stakeholders on a human level.
Social media allows for that engagement and evangelization of their positions and beliefs. Business is about relationships and social media can humanize a company in a way that traditional media just can't. It is a valuable tool, not to be ignored out of fear.
Of course, there will always be pitfalls. As Musk found out, regulations still apply to communications for companies that take outside capital. You have to mean what you say or you could be accused of fraud. What's more, being authentic on social media is great – unless you're an irretrievable jackass. You have to be careful you're always sending the right message to your audiences.
But, if you are genuine, live what you believe and have a real desire to connect with customers and employees on a human level, social media is your friend. Just think before you tweet. As Musk found out, you'll be richer for it.
For more reasons why business leaders should be careful what they post on social media, read our blog: