A few weeks ago I had the pleasure of attending PR News' Top Women in PR awards luncheon, standing in for Jennifer Connelly, who has been honored two years in a row (Jenn was out solving a client challenge—not an uncommon occurrence for this set!).
In a room full of women at the top of their game, you might not expect to hear much about failure, missteps and setbacks. But again and again, the honorees talked about the blunders and embarrassments that helped get them to where they are today.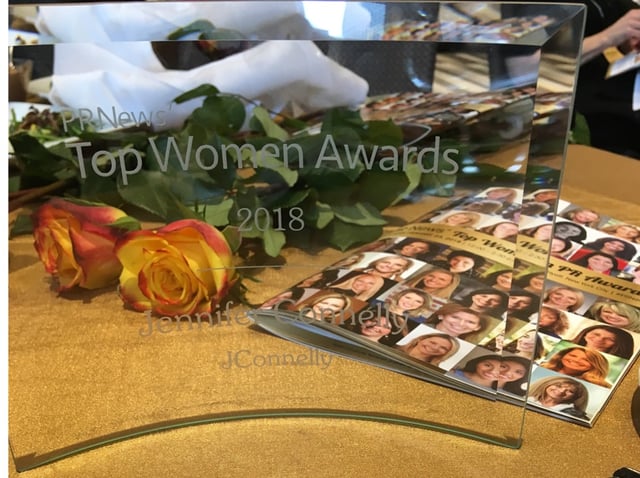 Keynote speaker Melissa Bernstein, cofounder and chief creative officer of the multimillion dollar Melissa & Doug toy company, put it succinctly: "I am only here speaking to you today because I have failed so many times I learned who I truly am and how to succeed."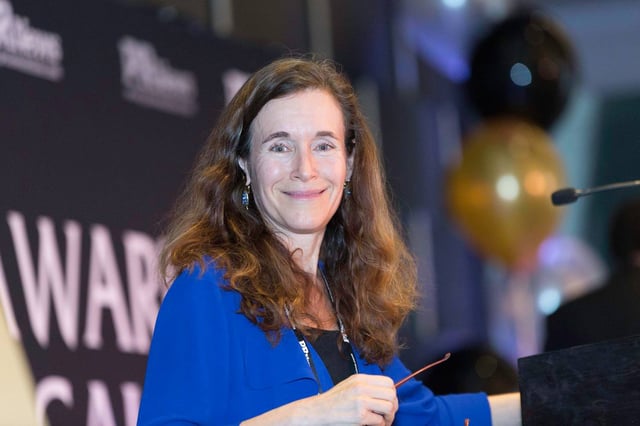 Melissa Bernstein, cofounder and chief creative officer, Melissa & Doug, courtesy of PR News
Melissa estimates she's created about 10,000 toys since founding Melissa & Doug in 1988. If her percentages hold up, somewhere around 6,000 of them have been failures. She keeps many of them in her office "because every day I want to remind myself when I come to work and come to my desk that the line between success and failure is as fine as a spider web, and you really never know."
Many of her failure-at-first toys later went on to be outright successes, with a few minor tweaks or just changes in the culture (which should sound familiar to many communicators who strike out with pitches, campaigns or client stories until one day, everything just clicks and suddenly you have a winning strategy). As much as we want to believe in the science of marketing and public relations, we also have to give the art of communications its due. Sometimes, magic happens, and a campaign just works. Not knowing where the line is could be perceived as a moving target for some, but Melissa, like many communicators, prefers to think of it as just play.
Despite the ever-growing focus on measurement and efficacy, on the rush to generate positive ROI and optimize all our channels, communications professionals have to embrace failure if they want to continue to innovate. Not failing is a surefire sign that you've become complacent, which is truly the kiss of death for any communications program.
How to Fail Successfully
Here are 5 quick ways you can successfully fail in no time:
1. Start a "Bad Idea" File.
Start a "bad idea" file. All the ideas that got shut down, the pitches that didn't go anywhere, the brainstorms that petered out—they might have merit. Put them in an actual or digital folder to revisit when you're struggling to get the creative juices flowing
2. Admit to Your Failures.
Admit to your failures. We've all screwed up royally one time or another. I once procrastinated a major writing project for months and months and then worked 48 straight hours to get it done, to very poor results (shocking!). Showing our imperfections can be a powerful relationship builder. But you have to start with yourself.
3. Write a Crummy First Draft.
Write a crummy first draft. As any writer will tell you, something is better than an empty Google doc glowing back at you.
4. Tell Someone Your Half-Baked Idea.
Tell someone your half-baked idea. This is what work friends are for! To tell you if you're truly off your rocker, to poke holes in your approach or to supply the second helping of out-of-the-box thinking that will make your idea actually work.
5. Admit You Were Wrong.
Admit you were wrong. Sometimes the only thing you can do is say, "Wow, I really screwed that up" and move on with your life. Practice makes perfect, even when you're talking about mistakes and missteps. Admitting you were wrong is the first step in learning something new. Roll with it.
As our own Jennifer Connelly put it in her advice to her 17-year-old self:
"You will learn more from your missteps, failures and surprises than you will from your successes. Don't be afraid to fail and always find the gift in the experience. That's how you grow."
Need help coming up with ideas? Download our free ebook to get your creative juices flowing: