The hashtag—or should I say #Thehashtag— dates back to the 1980s when the symbol was used in internet relay chats (IRC) to categorize images, messages, video, and other content. Hashtags were introduced to Twitter in 2007, and to say we've embraced it is an understatement. A pop culture staple, hashtags have even made their way into verbal conversation. Just watch Jimmy Fallon and Justin Timberlake in their famous SNL skit.
Due to its ubiquity, the hashtag has become a highly effective marketing tool for many brands, celebrities, organizations and really anyone looking to start or join a trending conversation on social media.
While it may not require intense brainstorming sessions to come up with hashtags for one-off social posts, it may not be as easy to follow through on a successful campaign. Before you hashtag every phrase in sight, check out these examples and take note of what caught on and what fell flat.
#LuckyToBe
Just like the colorful (and tasty) marshmallows in your favorite breakfast cereal, the Lucky Charms team started the Lucky To Be campaign to honor and celebrate all the things that make us special and add color to our world.
When the campaign started in 2012, Lucky Charms asked people to share what makes them happy and proud to be themselves by using the #LuckyToBe hashtag in tweets, posts, and photos. The campaign inspired millions of Tumblr posts, Facebook likes, and tweets from people across the U.S.
In 2015, Lucky Charms took it one step further and invited people to share videos that describe what they are #LuckyToBe, which added something fresh and enabled the campaign to live on.
#Tweetfromtheseat
When it comes to bathroom talk, toilet paper brand Charmin doesn't hold anything in. Just look at the company's #Tweetfromtheseat hashtag campaign.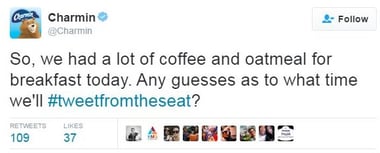 They encouraged people to quite literally tweet from the seat—toilet seat, that is. What ensued was a slew of hilarious tweets. It's easy to see why this campaign worked. Charmin kept it light and playful and used humor to drive engagement. The campaign also tied in a Super Bowl ticket contest for followers that used the hashtag in their tweets.
#StarringJohnCho
A more recent hashtag campaign demonstrates that it doesn't always have to be about a product. Digital Strategist William Yu created #StarringJohnCho. His tweets feature blockbuster movie posters digitally altered to show what it would look like if actor John Cho played the lead roles.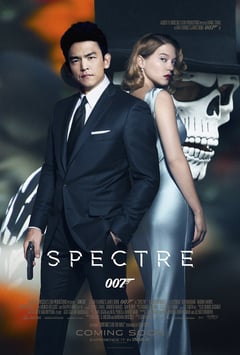 William Yu told NBC that the campaign is about igniting a conversation on the way Asian-Americans are perceived in Hollywood and society as a whole. William was tired of hearing that a lead role couldn't be played by an Asian actor, so he used entertaining tweets to get his point across.
So far, the campaign has received a lot of positive feedback from fans on Twitter. It's probably too soon to tell whether Hollywood will respond, but the fact that John Cho himself is following the campaign certainly means it's on the right track.
#Betterlucknexttime…
There are plenty of hashtag campaigns that have experienced serious faux pas, which are also entertaining, but try not to let it be at your expense.
3 Tips for Choosing a Hashtag
Avoid landing on a "what not to do" list and consider these tips before starting a campaign of your own:
1. How does it look?
Be careful when stringing words together to form your hashtag.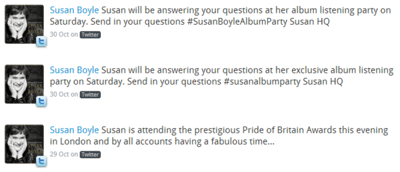 Susan Boyle, the overnight sensation for the 2009 Britain's Got Talent competition sadly experienced this. When it came time for her album listening party in 2012, Susan's PR team created #susanalbumparty. You see it, right? It may help to show your hashtag to someone who is not involved in the campaign. They may be able to see something you don't—before it gets released into the depths of the internet where it's almost impossible to erase anything.
2. Is it already trending?
If you're trying to start a new dialogue, double check that the hashtag isn't trending for another campaign or conversation.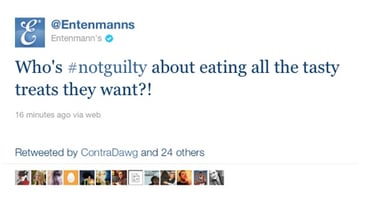 Entenmann's used the hashtag #notguilty when they tweeted about their healthier desert options. At the same time, the world was engrossed with the Casey Anthony murder case, and her not guilty verdict was already trending as the hashtag #notguilty. Oops! Entenmann's may not have realized, but they still had to issue an apology for not being more sensitive to the issue.
3. Is there a chance it will backfire?
Try to anticipate whether your hashtag campaign will illicit negative responses.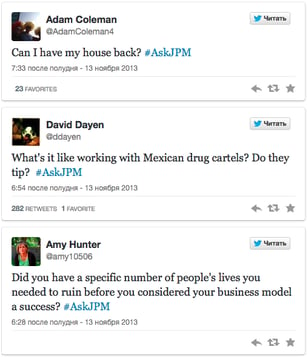 In 2013, JPMorgan attempted to host a Twitter chat asking the question, "What career advice would you ask a leading executive at a global firm?" People were to tweet their questions with the hashtag #AskJPM. It's important to note that JPMorgan was not giving people the "warm and fuzzies" at the time. It had recently reached a tentative thirteen-billion-dollar settlement with the U.S. Justice Department over bad mortgage loans (which became official in November 2013) among other unfortunate events. It probably wasn't the best idea to invite people to comment on an open forum.