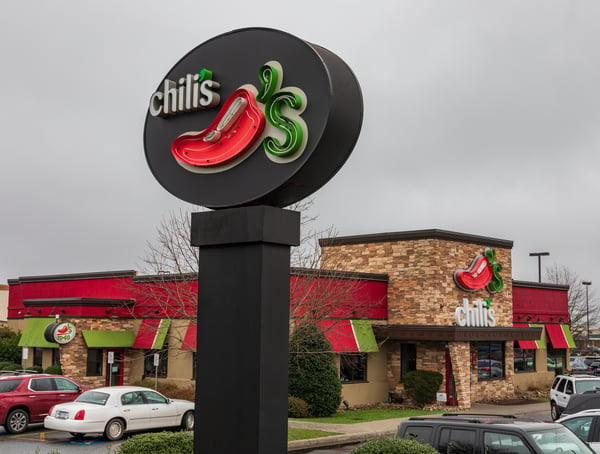 Between chains, local restaurants and delivery services like Uber Eats, Americans have more dining options than ever before. That's welcome news for hungry consumers, if not the restaurants vying to serve them. To succeed in a competitive environment, restaurants must adopt a survival-of-the-fittest mindset, continually adapting to changing tastes and mores.
For the past several years, the casual-dining sector has struggled to keep pace. In 2017, sales at the 500 largest U.S. casual dining chains increased by only 0.1%, with brands like Applebee's, Chili's and TGI Fridays experiencing some of the steepest declines. Last month, Marie Callender's, an iconic Southern California casual-dining chain, announced the closing of 19 locations, leaving only 28 restaurants, down from its peak of 156 in 1988. Growing up in Los Angeles, I loved our regular visits to Callender's flagship Mid-Wilshire location (which, sadly, closed last year), where I would dig into a chicken pot pie and then finish it off with a heaping slice of banana cream pie.
It seems unfathomable that this iconic institution—and a staple of my childhood—is but a shell of its former self. Then again, in my native Southern California, where healthy living is a way of life, my favorite meal probably constitutes more than a day's worth of suggested calories. That's not exactly a winning proposition these days.
While millennials prize authentic experiences, chain concepts can appeal to younger consumers. Fast-growing chains like Panera and MOD Pizza are thriving by offering fresh, high-quality, made-to-order food. In fact, much of the success in the chain industry is being driven by fast-casual rather than their casual-dining cousins. And it's not just newer brands that are succeeding. Legacy brands like In-N-Out Burger—another So. Cal. Institution—have experienced continuous growth. What are the ingredients of successful chain restaurant brands? Read on.
Grow Sustainably
Restaurants like In-N-Out Burger have built enduring brands by growing at healthy, sustainable levels. Founded in 1948, the Irvine, Calif.-based burger chain has repeatedly resisted calls to sell franchises and take the company public, fearing that uncontrolled growth would negatively affect the quality of food. There's significant reason to believe that's what can happen when restaurant chains get too big, too fast.
Several years ago, Chipotle endured several bouts of food-borne illness, which many industry professionals ascribed to the fast-casual's rapid rise. Growth is good. But, like anything else, it needs to be controlled and sustainable so that brands can continue to sell the high-quality items that made them popular in the first place.
Know Your Customer
If you look at the casual-dining restaurants hurting the most—Applebee's, Chili's, TGI Fridays—they're the ones with encyclopedic, vaguely American menus, from burgers to BBQ to pasta to Tex-Mex and everything in between. Why are they failing? They're trying to be all things to all people and pleasing no one in the process.
The most popular restaurants sell a concept: Buffalo Wild Wings appeals to the sports-bar crowd; Cracker Barrel has become a cult favorite by serving authentic Southern food; P.F. Chang's is popular for its healthy, modern take on Chinese food. How can restaurants recover from an identity crisis? Go back to basics. In 2008, Starbucks CEO Howard Schultz returned to the company after an eight-year hiatus and quickly engineered a turnaround by refocusing on its core product: coffee.
Tell a Larger Story
Why go to one restaurant instead of another? Sure, the taste and quality of the food is probably the primary reason. But all successful brands—restaurants included—create an emotional connection with their customers. Today, brands that focus on CSR and sustainability are in high demand. In-N-Out Burger isn't just known for selling fresh, high-quality ingredients, it's lauded for its stellar employment practices, paying some of the highest wages in an industry with notoriously poor standards.
Tender Greens, another California-based upstart that serves fine-dining, farm-to-table food in a fast-casual setting, has grown to 30 locations in 12 years. In addition to using small farms, wineries and other purveyors, the company hires an executive chef—one per restaurant—who prepares signature dishes available only at that location. Tender Greens isn't just hopping on the eco-friendly bandwagon. It's setting its own standards and telling a compelling story in the process.
Nostalgia is powerful but also fleeting. Restaurants can't rely on a once-powerful name to stay relevant because one person's icon is another's past-its-prime brand. The key to survival in the chain-restaurant world is to focus on fundamentals, listen, learn and adapt to change.
Looking for more advice on how to integrate CSR into your brand strategy? Read our ebook to learn why socially responsible business is good business.