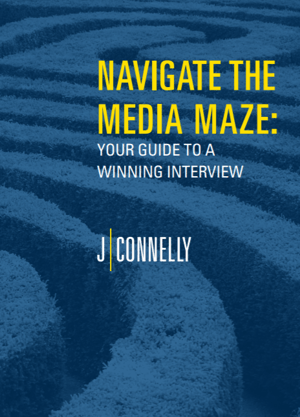 If you're an expert or the face of a company, the media has likely
called on you to speak on a particular topic, a timely industry
development or a new initiative.
This is your chance to shine. The exposure a media interview provides is a fantastic opportunity for reaching clients and prospects. It also adds credibility if it's the right outlet. Take advantage of the opportunity, but don't go in blind.
This guide will set you on the right path and arm you with practical advice to look and sound polished.
Content includes:
The responsibilities of the interviewee and how to get asked back for a second interview

How to get your key messages out, answer hard questions and stay informed of news of the day

Tips for a successful on-camera interview

Five presentation skills to master

How to increase your chances of getting published