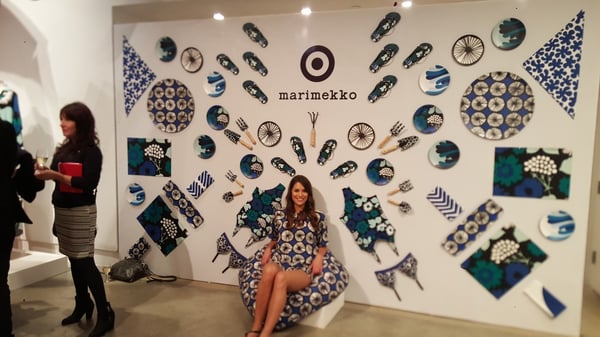 High-end fashion brands have been at the forefront of marketing to mass audiences. Image courtesy of Forbes.com.
Luxury, aspirational, mass market—is it time to do away with these outmoded descriptors?
High-end brands are increasingly saying, yes.
The Rise of Masstige
For years, Target has rolled out one successful high-end design collaboration after another, unveiling affordably priced collections from the likes of Isaac Mizrahi, Lilly Pulitzer, Missoni and Marimekko. Marketers have even coined a new term to describe these partnerships: "masstige."
If brands are willing to flout conventional wisdom (that lower-priced items dilute brand values), it's because we—as consumers— have effectively given them the green light. Think of all those magazine spreads proclaiming: "Stars, they're just like us." First Lady Michelle Obama is as famous for wearing J.Crew as she is Jason Wu.
Beyond fashion, many other brands are realizing that there is a lot of upside to introducing lower-priced products.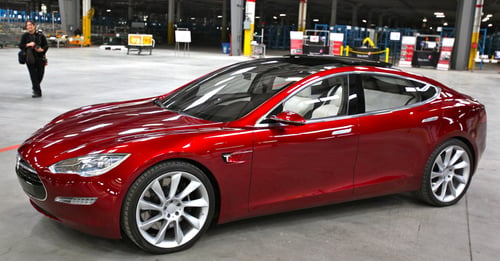 Elite automotive brands are introducing entry-level models priced well below their average models. Image courtesy of electrek.co.
On a Roll
Take the automotive industry. A buyer in the market for a new set of wheels can purchase Mercedes' entry model—Mercedes CLA—for roughly the same price as a Toyota Avalon.
Earlier this month, Tesla began taking deposits for its Model 3—the electric car manufacturer's first mass-market vehicle. The Model 3 sells at a base price of $35,000, or about half the cost of the Model S. In just 24 hours, Tesla took in deposits for 180,000 cars. That translates into one-day sales of $11.7 billion—yes, that's billion with a B!—and Tesla's stock price soon hit an all-time high. Even more astounding, buyers had no problem plunking down $1,000 in refundable deposits a full 18 months before the cars will be delivered.
Tesla's strategy is classic—build affinity in the high-end market and then translate those brand qualities to a mass-market product.
"The S and X are what pay for the Model 3 development," Tesla CEO Elon Musk told The Wall Street Journal, referring to Tesla's two higher-priced models.
But luxury and mass market audiences are not interchangeable.
Here are 3 things to think about when introducing an exclusive brand to a mass audience:
1. Distinct Models and Product Lines
No one expects you to sell a $2,000 dress for $99. The key is to create a product that captures the essence of the brand in a more approachable way. Tiffany & Co. is one of the most prestigious jewelry brands in the world, renowned for its one-of-a-kind engagement rings, diamonds and gems. But the 130-year-old jeweler is also a prolific retailer of sterling silver jewelry—charm bracelets, earrings and necklaces priced under $500. By introducing lower-priced items, Tiffany is effectively establishing brand loyalty among a younger set that will eventually graduate up into higher-price items throughout their lifetimes.
2. Targeted Scope
Luxury brands looking to break into a wider demographic should go slowly. Fashion houses like Ralph Lauren and Calvin Klein—once considered the pinnacle of luxury—have lost some of their luster thanks to a spate of low-end products. According to the Luxury Institute's "2016 Global Luxury Brand Status Index" (LBSI), Calvin Klein and Polo Ralph Lauren scored near the bottom of overall rankings. Of course, the popularity of these brands has more than made up for the loss of prestige—but not all brands can rely on mass consumers to fill the gap should their status take a hit.
3. Credible Brand Ambassadors
For luxury brands, targeting a less-affluent—typically younger—consumer requires a distinct message and a credible messenger—both of which must reflect positively on the overall brand. Over the last decade, Coach has struggled to maintain its status as a luxury brand, hurt by a surge in outlet sales that turned off a large swath of its core luxury buyers. Coach's problem took on even greater import when Jersey Shore's Snooki began toting her Coach bag up and down the boardwalk. The solution: Coach started gifting the larger-than-life reality star—with purses and handbags from other high-end designers. The incident reflects how important it is for companies to choose their spokespeople carefully—knowing that brands are judged by the company they keep.
Brands today have a great deal of flexibility when it comes to market segmentation. The key is to tap into new revenue streams without adversely impacting the core brand. Companies that are able to walk that fine line will build essential brand loyalty and reap substantial rewards that come from marketing highly diversified products and services.