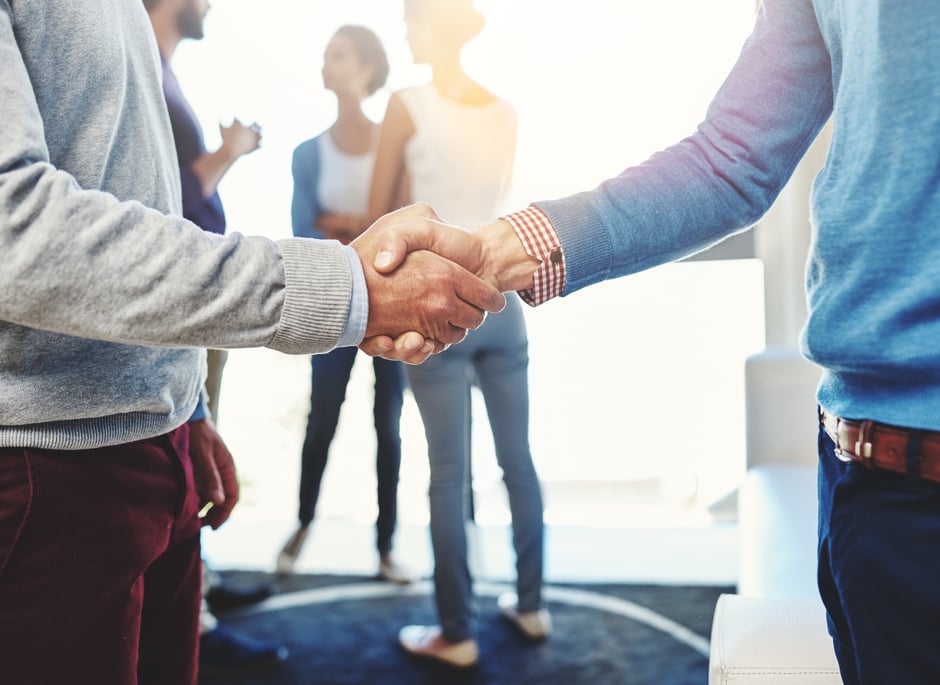 After what probably feels like one too many first dates, you finally decide to take the plunge with a new PR firm. First impressions are important, and there's nothing more disappointing than thinking you found "the one," but having a change of heart soon after. The first few weeks can set the tone as you work to build a foundation of trust with your new partner.
While most of the responsibility does lie with the agency you hired, it's in your best interest to make sure the connection isn't one sided. In the first few weeks, your dedicated account team will immerse themselves in every aspect of your brand so they can uncover everything they need to inform their PR efforts and strategize next steps for any correlating campaigns.
Here are five ways to show your PR team that you're committed and in it for the long haul.
Assign a point person.
When too many people are providing direction, it can cause miscommunication and conflicting instructions. A dedicated person should be the team's main point of contact for delivering consolidated feedback and be the first line of communication to other executives at your company. This relationship is crucial as it will maintain the flow of information between the firm and the client.
Don't blow off the discovery meeting.
Your PR team will likely schedule a discovery meeting to dive deeper into your business and learn more about your challenges, business goals, industry differentiators and more. All key players should dedicate the time and participate in the session. Even if they are not going to be involved in the day-to-day relationship, this is the time to share pertinent information. If you are a knowledge source, you may be called upon to provide background information for various content pieces.
Decide who your media experts are.
Assign this role to someone who is comfortable in front of a camera and interacting with journalists (or someone who is willing to learn). If your expert is very resistant or simply doesn't have the time, they may not be the best choice. The team will have better success booking interviews with someone who is willing to be media coached, enjoys the process and is eager to offer their time for it.
Don't be quick to cut ties.
If something isn't jiving, don't be afraid to speak up. One of the quickest ways to lose trust and build resentment is to let negativity fester. Your PR team should always be checking in with updates and new ideas. As an extension of your business, they care deeply about your perspective and keeping you informed is a priority. If you feel that isn't the case, give that feedback.
Since you don't get to see behind the scenes on daily activities, most PR teams will offer to schedule an ongoing status call to keep everyone abreast of progress. No matter the issue, talking about it will get you closer to a solution and will save everyone from bitter feelings. No one likes a messy breakup.
Not sure if it's time to move on? Here are four reasons to divorce your PR firm.
Keep your team in the know.
If a crisis is looming or has the potential to, swallow your pride and ask for help. Your team is there to steer you in the right direction and protect your business' reputation. The same goes for positive news and company developments. What you may not deem an interesting storyline, could give your team an angle that clicks with journalists.