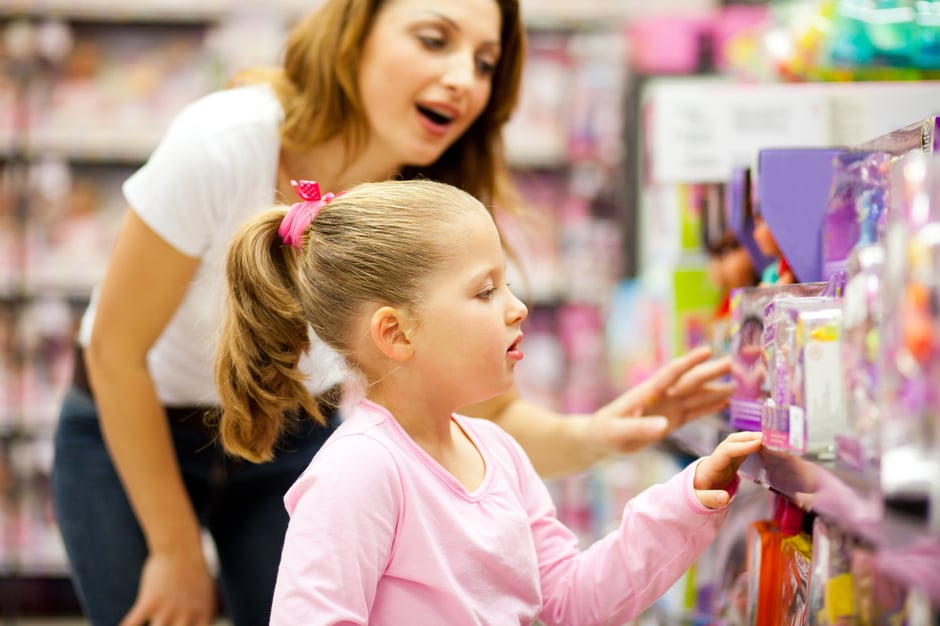 What do toys like Tickle Me Elmo, Cabbage Patch Kids and Hatchimals have in common? Ingenious marketing.
It's the holiday season, and some last-minute shoppers may still be struggling with what to buy for that special someone. Jewelry? Clothing? Electronics?
How about a rock? Not an engagement ring—an actual rock. Nordstrom is selling "a smooth Los Angeles-area stone—wrapped in rich, vegetable-tanned American leather and secured by sturdy contrast whip stitching." But here's the catch—the rock, which sells for $85—is sold out! Forget about ordering online. The only way to get your hands on this rock is if you visit the retailer's Michigan Avenue store in Chicago.
Since news of the $85 L.A. rock hit earlier this month, the Internet has responded with its signature brand of sarcasm. Reviews on a marketplace website haven't been this hilarious since customers took to Amazon four years ago to review "binders full of women."
What would the holiday season be without shoppers tearing each other to pieces to get their hands on the season's must-have gift?
From the Pet Rock, to Cabbage Patch Kids, Tickle Me Elmo and this season's hot toy, Hatchimals—one thing all of these impossible-to-get gifts have in common is ingenious marketing. Want to know how to market the next must-have product? Read on.
Tell a Story. Selling is all about great storytelling. Gary Dahl, the inventor of the Pet Rock, dreamed up the idea for his invention while listening to friends complain about having to feed and walk their pets. Why on Earth would anyone shell out $3.95 (in 1975 dollars) for a garden-variety rock sold in a cardboard carrying case? Simple, excellent storytelling. Ever the copywriter, Dahl penned an accompanying manual explaining—in brilliant fashion—how to feed and care for these inanimate objects. The rest is history. Dahl went on to become an overnight millionaire and the Pet Rock is the universal symbol of marketing genius.
Make a Statement. Today's retailers must focus on breaking through the clutter. A bland press release or pitch simply won't cut it. In 1996, Tyco unveiled what would go into the annals as one of the hottest toy of that or any holiday season: Tickle Me Elmo. Tyco focused on strategic publicity—arranging for a preview event with top toy editors and their young children. The company also gifted the then-popular Rosie O'Donnell show with 200 dolls to use in promotions leading up to the holiday season. The targeted, high-profile exposure helped catapult the toy onto parents' must-have wish lists. Tyco quickly sold out of the 600,000 dolls, and scalpers began selling Tickle Me Elmo for hundreds, even thousands of dollars. There were also several well-publicized dustups involving parents fighting over the plush toy.
Know Your Audience. When it comes to selling toys, manufacturers have two distinct audiences: kids and parents. Between 1983 and 1986, Cabbage Patch Kids became one of the first must-have holiday toys. And it wasn't just the kids going crazy. Parents were as gaga for these funny-looking dolls as their kids. Why? Even though the dolls were mass produced, each one had its own name (taken from the 1938 Georgia birth records) and were manufactured in multiple versions with different eye, hair and skin colors to match the child's own look. What parent wouldn't want to buy a one-of-kind doll to match their own one-of-a-kind kid? In1985, when Cabbage Patch Kids were at their peak, Coleco sold $600 million in Cabbage Patch Kids—and the dolls went on to inspire a new wave of dolls and toys designed with diversity in mind.
If a winning marketing campaign can turn a literal rock into gold, imagine what a great marketing strategy can do for you and your brand!