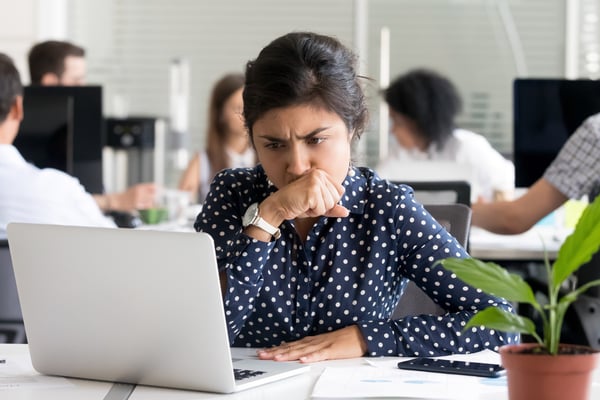 As long as there have been brands, there have been marketing missteps, but if it feels as though we are currently living in the golden age of the branding blooper, you're not wrong! Today is a magical time when a single tweet from an influencer can knock billions off a company's stock price, and public apologies for everything from selling consumer data to straight up killing people are released with the regularity of a weekly TV show.
It's not that companies are making more mistakes now than they did in the past, it's that—in the age of social media—consumers have more power than ever to publicly call out their favorite brands when they mess up.
Does all this extra attention mean companies are going to someday stop making questionable decisions? Probably not. After all, brands are run by people, and people are by nature flawed. We make mistakes, but we learn from them—and we can learn from the mistakes of others.
Whether you're a brand looking for the right way to apologize, or preemptively searching for ways to avoid messing up in the first place, there's a lot you can learn from other companies' mistakes. Here are three major lessons to take away from the past year's biggest brand bloopers:
1. Be careful who you work with
Fast-fashion heavyweight Forever 21 has long had a policy of occasionally including surprise "freebies" from partner brands in online orders. But this past June, the popular retailer got itself into some hot water when customers who bought plus-size clothing online began receiving free Atkins diet bars along with their orders.
Unsurprisingly, this did not go over well. Scores of plus-size shoppers took to Twitter to call out Forever 21, accusing them of everything from body shaming to promoting eating disorders. While several straight-sized customers did speak up to say they had also received the diet bars, the damage was done. Forever 21 released an apology statement, saying:
"The freebie items in question were included in all online orders, across all sizes and categories, for a limited time and have since been removed. This was an oversight on our part and we sincerely apologize for any offense this may have caused to our customers, as this was not our intention in any way."
While their intentions may have been good, Forever 21's biggest mistake was their decision to work with a diet brand in the first place. Whether they were sending them to everyone isn't really the point: no one, no matter their size, wants to receive a not-so-subtle reminder to watch their figure when they're trying on clothes they ordered online.
When someone goes shopping either on or offline, they want to feel empowered and beautiful. In general, a clothing brand—especially a clothing brand with a sizable plus-size section—partnering with a diet company sends the opposite message.
2. On-staff diversity is not optional
Lest you think only cheap fashion brands suffer from such serious optics issues, Gucci is here to prove you wrong. As a part of its fall 2018 collection, the luxury brand released a $890 black turtleneck sweater which, when pulled up over the wearer's mouth as intended, made a very overt reference to the racist practice of blackface.
After being called out on social media, the company issued an apology underlining its commitment to diversity:
"Gucci deeply apologizes for the offense caused by the wool balaclava jumper. We consider diversity to be a fundamental value to be fully upheld, respected, and at the forefront of every decision we make."
To brands hoping to avoid a similar situation, Gucci's offensive oversight should be a lesson in the necessity of on-staff diversity. While the Italian fashion house may claim to value diversity, the fact that this sweater even made it out of the design phase—let alone into production—is a sign that their design team is neither ethnically diverse nor at all in tune with the offensive history of blackface. If they were, the jumper in question would have been immediately flagged as offensive, and their fall collection could have launched without controversy.
3. Take responsibility
Within a five-month­­­­ period, two crashes of Boeing's popular 737 Max jet killed 346 people and left the public angry and clambering for answers. The fallout from the crashes tarnished the aerospace company's reputation, and their response to the tragedies didn't do much to help them. While Boeing CEO Dennis Muilenburg did release a letter of apology to the families of those killed, neither the letter nor his subsequent press conference truly acknowledge the depth of the company's mistakes, nor get into specific details about how they planned to fix it.
In a piece for the Chicago Tribune, writer, pilot and computer systems engineer Dave Sullivan wrote: "Boeing's response is not even close to taking real responsibility… Rather than a vague promise to 'do better,' I think the public and flight deserve some specific promises about Boeing passenger aircraft."
As Sullivan notes, when a company's missteps cause the deaths of hundreds of people, a blanket apology, even one as seemingly heartfelt as Muilenburg's, is not sufficient. Taking responsibility means outlining exactly what went wrong, and then putting forth a detailed plan to fix the issue—which in this case was a glitch in Boeing's Maneuvering Characteristics Augmentation System (MCAS), the fact that the company did not properly train pilots on how to operate it, and the lack of a proper investigation after the first crash.
Of course, the perfect apology wouldn't bring back those 346 people, but it would go a long way towards restoring Boeing's tarnished public perception and help assuage the well-founded fears of plane travelers.
Consumers are quick to point out brands' marketing mistakes, which can quickly reach crisis status. All brands should be prepared with a crisis plan. Download our free guide to find out how to turn a crisis into an opportunity.