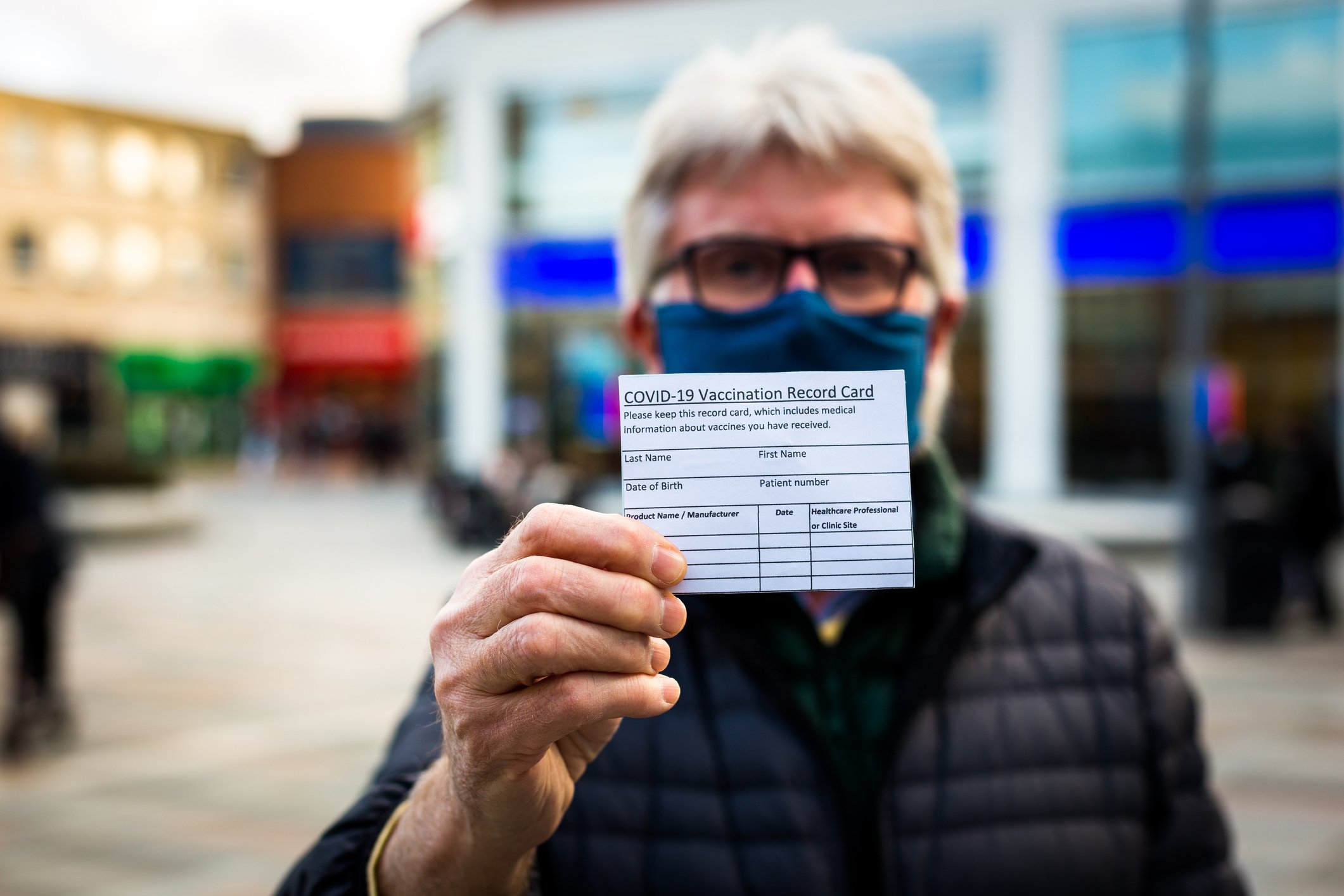 These days, one question on many people's minds is: How can we convince more people to get inoculated against COVID-19?
The answer seems to be good old-fashioned bribery. From beers (New Jersey's "Shot and a Beer" program) to burgers and fries (New York City's Shake Shack partnership), state and local officials are hoping to tempt their constituents into rolling up their sleeves just like your parents promised you a dessert if you ate up all your veggies.
Of course, as an adult, the prospect of a treat—even if it's a tasty beer—isn't nearly as motivating, so Ohio Gov. Mike DeWine is appealing to something far more powerful than gastronomy—cold hard cash. Ohio residents who opt into the state's Vax-a-Million lottery program, will have a chance to win one of five $1 million prizes. And his plan seems to be working. Two days after the announcement, the state had its highest vaccination day in three weeks.
It's not just governments dangling a carrot (or french fry) in front of people.
Businesses have been the true pioneers of vaccine-incentive marketing. In March, Krispy Kreme—which frequently offers free doughnuts on Halloween, Election Day and other occasions—went further than ever before, offering a free doughnut a day for the rest of the year to anyone showing a vaccine card. The move drew its fair share of praise and criticism, with many on social media arguing that the doughnut-maker is effectively contributing to the country's obesity problem, a major cause of health disparities during the pandemic.
COVID-19 won't be the last time brands seek to leverage a serious issue for marketing purposes. Here are three things to consider when developing a cause-marketing campaign.
1. Have the Right Intent.
Consumers are savvy. They can sniff out an opportunist a mile away—and there's no better way to rile people up than to appear like you're trying to make a quick buck off another person's pain.
Several years ago, a Texas mattress store became internet infamous (and was eventually forced to close) because of its tasteless "Twin Tower Sale" advertising campaign, which offered every mattress sold on the anniversary of 9/11 for the price of a smaller twin and featured a video of its employees crashing into towers of mattresses.
When brands develop campaigns around something serious, the goal should be brand elevation, not generating direct revenue. Though it was criticized for going too big on its sugary-treat giveaway, Krispy Kreme never came off looking crass or middling. It was the exact opposite.
2. Think Beyond the Consumer.
Brand elevation doesn't always have to focus on the customer. In times of crises, corporate social responsibility (CSR) is one of the best ways to build brand affinity in a positive way.
We saw that in the wake of the murder of George Floyd, with businesses raising billions in support of racial justice programs and generating positive press in the process. Businesses have also successfully marketed CSR initiatives related to covid, giving their employees added time off to get vaccinated, for example.
3. Make it Make Sense.
Ideally, there should be some tangential connection between a brand and the cause/occasion it's promoting. Though half-off sales on Martin Luther King, Jr. Day have become standard practice, they still rub people (myself included) the wrong way and are somewhat laughable considering Dr. King's positions on labor and workers' rights.
Because covid is a once-in-a-generation crisis, brands have been able to put their own unique spin on how to give back. Aerosoles donated pairs of shoes to front-line workers. Boll & Branch, a high-end bedding company, donated pillows and mattresses to emergency medical operations in New York and emergency homeless shelters in Pennsylvania and Florida.
COVID-19 has changed life as we know it. But standards of propriety and sincerity still apply. Before rolling out a campaign that touches on a serious or complex issue, make sure you're focused on doing the right things in the right way—and you'll be in a good position to elevate your brand.