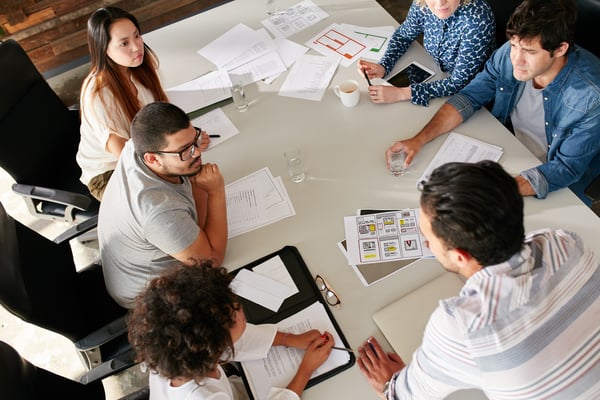 Partnering with the right public relations agency is crucial to the life of your brand. If you don't feel confident in your agency's capabilities, it's probably time to have a talk or start looking for someone else, rather than giving up altogether.
Demonstrate the value of PR with company leaders to help them understand why teaming up with a dedicated group of PR and marketing pros is more than just a nice-to-have. Remember these five ways PR contributes to the bottom line, and you'll be armed and ready to go at the next budget meeting.
Elevate your brand to the next level.
Word of mouth is a powerful tool, but not enough to build a solid brand. Whether you're a startup or an established company launching a new product, seeking general awareness or initiating a rebrand, your PR team will be the go-to experts in strategizing the best plan for the campaign. They'll work closely with your team to determine the right messaging, develop content and other important pieces of the project, which may include social, design, video and media relations.
Promote your brand's message to media influencers.
When you hire a PR firm, you're not just gaining a plethora of new ideas, varied backgrounds and expertise. You're hiring people that have long standing relationships with reputable players in the media and other influencers. Looking to break into a new market? Even if the team isn't as familiar, they have all the tools and know-how to start and maintain new relationships, create new opportunities to tell the brand story and fit it into larger trends.
Protect the integrity of your brand and its assets.
Maintaining and protecting the brand is always on the team's mind. They'll help prepare a crisis plan ahead of time so everyone internally is prepped should anything go awry. They'll also be there to navigate the media's questions in case the news leaks into the public eye.
Offer a unique perspective on ROI for your business.
"How does PR contribute to the bottom line?" Public relations is a key piece of the marketing pie and an important tool for driving traffic, which can lead to new business prospects, ultimately generating revenue for the company. In fact, there are PR metrics that can be provided beyond the typical media impressions report to show progress. This may include social activity, conversion rates and website traffic among others. Your partners will not only create the report, but will implement changes based on the results to continue moving the campaign towards its end goals.
Extend your team's capabilities.
When you hire a PR team, it should feel like an extension of your own. Beyond the weekly calls, they are there for brainstorms, if you're seeking advice or if you simply need a sounding board for a second opinion. Expect to hear from your team on a consistent basis about new ideas and media opportunities.
To illustrate how a new PR team gets immersed into your business, download our free eBook to find out what the first two months of a new agency relationship are all about