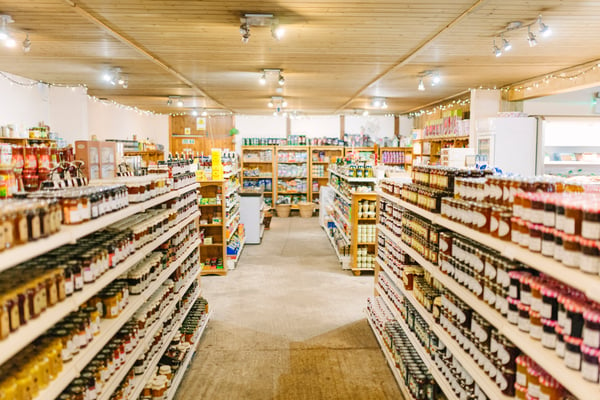 Twenty years ago, a food maker could tout its natural or organic ingredients as a way to stand out from the scores of over-processed foods lining supermarket shelves. But with sales of organic foods topping $45 billion in the United States in 2017—up 6.4% from the previous year—today's better-for-you food makers need to do a lot more than simply slap a healthy label on a product and call it a day.
If you want to achieve long-term success, you have to think hard about both the product and the promotion, asking questions like: Is there a market for this product? Will the customer pay a premium for this item? How crowded is this space?
Before rushing headlong into a saturated market, consider the following:
Get the Lay of the Land
To start, you need to figure out how much competition you have and what you're offering that they're not. For example, there are more than a dozen veggie chip makers selling everything from lentil to quinoa and sweet pepper chips. If you want to carve out a place in this crowded space, your product better offer something drastically different.
Success requires more than just analyzing demographics. You have to understand who your target customer is on a much deeper level. Is it a well-to-do mom who shops at Whole Foods or a more budget-conscious shopper who isn't willing to pay a premium? If you're using an expensive ingredient, make sure that you have the customer base to support those higher margins.
Make the Most of Events
The best way to show off a new product is to get it into the hands of merchandisers and distributors. And there's no better way to reach decision makers than to attend a trade show. For health food manufacturers, the biggest North American trade show is Natural Products Expo West, which attracts 80,000 industry professionals and 3,100 exhibits.
If you're unveiling a new product, consider investing in a booth. Above and beyond networking with industry professionals and doling out samples, you can leverage the event to maximize brand awareness. Before the event, reach out to top reporters in the food space to arrange one-on-one interviews. If budget allows, consider hosting a cocktail hour or other event, which is a good way to interact with the press while also providing a fully branded experience.
Tell a Story
Today, it's not enough to sell a product. You have to tell a story. That's especially true in the crowded better-for-you food space, where one product can easily get lost among many.
When David French founded Victoria's Kitchen, a specialty beverage brand made from gluten-free, GMO-free, dairy-free, vegan almond water, he named it after his grandmother who created the recipe. The brand, which bears Victoria's picture and old-timey writing, is fundamentally tied to its larger narrative: a grandmother's prized recipe and a grandson's desire to share the homemade goodness with the modern world. The company even posts its recipe for almond water on its website, which further highlights the homespun nature of the brand.
Give Back
Corporate social responsibility (CSR) has become essential in the modern business environment. That's especially true in the organic/health food space, where good food is closely tied to how we treat and care for the land.
For years, Whole Foods has been ahead of the trend, becoming the first U.S. retailer to require the labeling of all GMOs sold in its stores, opening community gardens and adhering to green building standards and solar usage, to name just a few. These initiatives directly align with the company's core mission: nourish people and the planet.
Of course, most brands don't have the budget of a $13 billion-dollar company, but that doesn't mean you should forego CSR altogether. Start slow and build on your platform as you expand.
Entering a crowded marketplace can be tricky. But if your product is rooted in the right ingredients, you'll have a much better opportunity to grow.
Learn more ways to attract the right audience by downloading our ebook below: