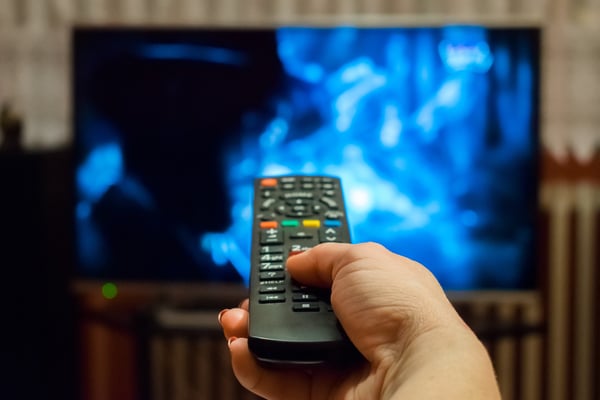 Traditional TV ads are becoming increasingly rare and a lot less effective in a world dominated by DVRs, on-demand programs and streaming services.
Both NBC Universal and Fox broadcast network have announced plans to significantly reduce commercial airtime by 2020, with the latter slashing prime time commercial blocks from 13 minutes per hour to a paltry 2. While the traditional commercial is about to get more expensive, these networks are turning to branded opportunities to make up for the loss in advertising revenue.
This presents an opportunistic moment in time for brands to capitalize on and become an early adopter or risk falling behind competitors that will pounce.
That's good news for consumers, who are increasingly demanding less ad clutter. And it stands to benefit brands who can take advantage of the implied endorsement that come from being contextually woven into the fabric of the show rather than being aired in "commercial time" where there is no implied endorsement and consumers are biased to the brands. The authenticity that comes across to consumers is far more valuable than the traditional commercial block units that have dominated TV the past few decades.
The Future of Product Placement
The most traditional integration, product placement, has been part of the marketing mix since radio was the preferred broadcast medium. Television too, with an array of brands—everything from cereal to cigarettes—paying to have their products featured on prime-time programming. There are plenty of indicators that this embedded marketing technique is still going strong, just in a more nuanced way.
Lexus recently won big with its integration in the blockbuster "Black Panther" movie, where its new luxury LC coupe was featured during a pivotal chase through the streets of South Korea. But the partnership highlights a few of the biggest pitfalls of product placement—it's expensive, time consuming and risky. Lexus and Marvel started working together two years ago and are only realizing the pay off now that the movie is a hit (something that wasn't guaranteed).
On network TV, "Black-ish" has pushed the bounds of product placement, setting an episode in Walt Disney World (a perfect tie in for ABC's parent company Disney) and writing an episode about the show's father figure being diagnosed with diabetes. That character is played by Anthony Anderson, real-life spokesperson for Novo Nordisk, which snapped up a 90-second ad block in the midst of the character's reckoning with his disease to promote its diabetes treatment Victoza.
The Merge Between Entertainment and Commerce
While some TV critics and media watchdogs bemoaned the blurring of lines between scripted sitcom and pharmaceutical advertisement, there's no doubt that this synthesis of entertainment and commerce is the emerging paradigm. A hybridized approach, where actors do the voiceover for ads as a bumper to the commercial break, has also come back into vogue. It feels a lot like the old days of soap and tobacco companies having actors do live reads right in the middle of the show.
Today, this content is viewed less as a disruptive ad and more as a show's endorsement of a product.
The changes aren't limited to scripted TV. Turn on any talk show or reality series and you'll find brand promotions featured as part of challenges or prizes. With Fox and NBC firmly on board with new commercial packaging, it's only a matter of time before other networks start moving to this lucrative model as viewers and brands continue to abandon traditional TV viewing.
Brand Integration is a Sweet Spot for PR
This sea of change offers a benefit to brands who are willing to take a leap into the new advertising world. Whereas major primetime ad blocks were only within reach for the biggest companies, integrations can offer a lower-cost way to put products and services—even travel destinations—in front of the right people.
But while brand integrations should at a minimum be considered as part of every owned, earned, paid and shared media strategy, there are potential stumbling blocks. It's not clear, for instance, which communications partners are the best to own the integration strategy.
Currently, integrations are a shared function of advertising and public relations. Whereas traditional advertising firms have always owned the commercial block, brand integrations demand more than just good creative and selling time to the highest bidder. Understanding the underpinnings of both the brand and the show it's integrating with are critical to gain audience's attention and help maintain brand loyalty. That's where public relations shines, matching brand to medium and, ultimately, the end audience by creating contextually relevant crossovers that seamlessly satisfy viewers, networks/shows and brands.
For now, a communications team, where advertising and public relations are working harmoniously together, is necessary for taking advantage of this emerging trend. But brands who make their move could be rewarded with huge benefits that last well into the future—or at least until the next commercial break.