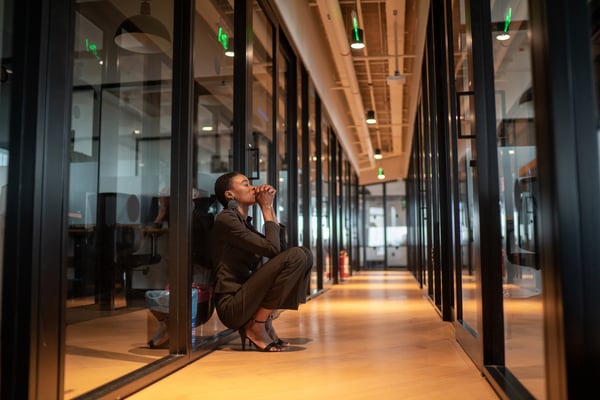 Companies used to be hesitant to weigh into social issues, fearing they would be seen as "too controversial." Today, as protests mount in cities across the country in response to the death of George Floyd and killings of unarmed black people, brands have been eager to voice support for the cause of racial justice.
Why? Because they understand that values matter to their consumers. That's why companies as diverse as Netflix, Disney, L'Oreal and Nordstrom shared posts and sent out emails expressing solidarity with the protestors and their underlying cause.
Of course, these sentiments shouldn't be polarizing or controversial, but it's still a sea change from 2014, when the Black Lives Matter movement first brought these issues to the forefront.
It's not just major brands wading into these issues. Small businesses are also taking a stand—even those who have personally lost their livelihoods. After her family's restaurant burned to the ground, Hafsa Islam, whose family owns Gandhi Mahal, an Indian restaurant in South Minneapolis, wrote a Washington Post op-ed, partly titled "Let it Burn."
The Company You Keep
Businesses of all kinds are recognizing that customers aren't just purchasing their products and services. Rather, they're buying into a company's values. That creates a special problem for brands. No one wants to be associated with hateful or violent rhetoric and that is more frequently putting actions and social media posts by the rank-and-file in the spotlight.
Education in values is needed.
Companies need to ensure they are educating their teams about how they are expected to evangelize those values in their own personal actions, in recognition that those individual actions may hurt brands' professional reputations.
You are seeing more swift and public action when employees act in ways contrary to companies' beliefs. Amid the protests over Mr. Floyd's killing, Terry Bush, an employee of Neil Huffman Auto Group was captured on video hanging an effigy of Kentucky Gov. Andy Beshear from a tree at the State Capitol, setting off a media firestorm. Two days later, Neil Huffman fired the employee, saying it did not "condone threats of violence in any form."
Also around that time, a cellphone video showed Minneapolis businessman Tom Austin questioning whether a group of black businessmen were tenants in his building. Two days later, Austin had lost his lease, telling Newsweek "I'm no longer CEO of F2," the investment fund he had previously led.
Have a Plan, Follow Your Heart
While there is no one-size-fits-all formula, businesses must take these types of situations as seriously as a product recall or any other major crisis.
It starts with training.
Executives should ensure from the moment of onboarding what is expected of them. Make sure you have policies about social media presences. Reinforce your policies and your values with frequent internal communications reminding teams of what your company believes. Many of the statements issued by companies in the wake of the George Floyd killings were messages sent first to employees.
Also, make sure your crisis communications plan has a mechanism for monitoring or acting when an employee goes rogue. Assign a team to lead the investigation and keep to timelines. Your reputation is invaluable. Make sure the people that represent you also represent your values.
In business, it often pays to stake out a middle ground. But some issues don't lend themselves to that approach. When it comes to racial equality and justice for all—there aren't two sides. There is simply right and wrong.
Authenticity is essential.
Remember that when you decide how to respond to an employee or react to something in the news. You can't fake sincerity, so make sure you're speaking from a place of authenticity or don't say anything at all.
Bouncing back after a crisis isn't easy. Read our Reputation Repair ebook and learn how to turn crisis into opportunity.