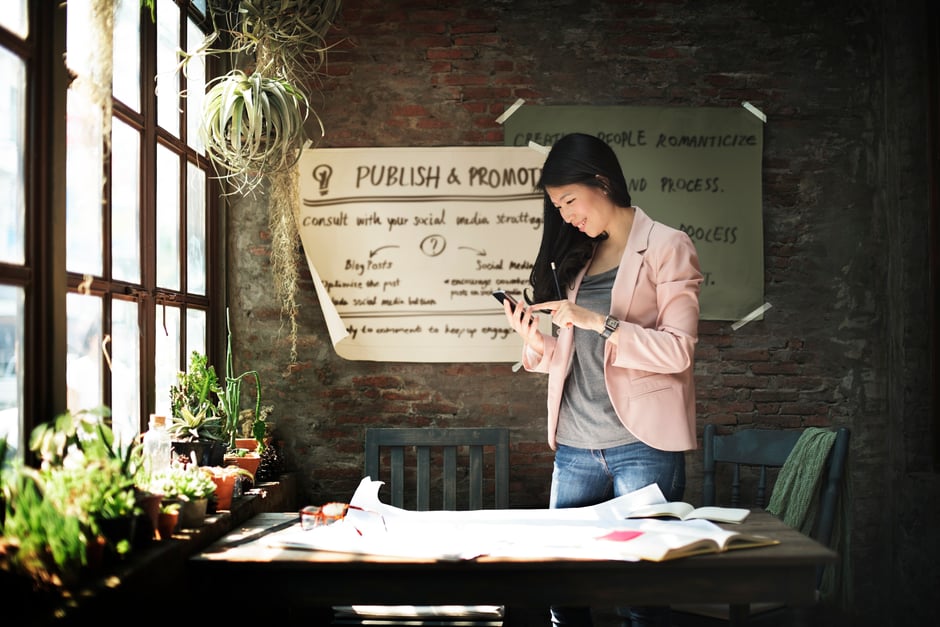 Traditional advertising in print and online certainly has its place, but including your social content in an ad campaign is a smart move and one that can be done easily and without spending a ton (bonus!). The most popular platforms include Twitter, Facebook, LinkedIn and Instagram. In fact, you've probably been enticed to click on a sponsored post or two and didn't even realize it was an ad.
Not convinced or don't think your boss will be? Here are some of the top reasons why your ad campaign should go social.
1. Smaller Budgets Still See Results
Most traditional advertising requires a big budget in order to be truly effective. Not so with social. Even modest spending can still produce results. On Twitter, you can choose to pay for the specific action you want your audience to take, whether it's engagement (sharing, clicking and liking) or even a simple follow.
2. Social Advertising is User-Friendly
The process is straight-forward, quick and you are given more control over how your budget is being spent and ultimately, the success of your campaign. In fact, talk to your communications firm about the campaign's goals. They can share advice on strategy as well as provide the resources to help implement the project.
3. There are Advanced Options for Targeting Your Audience
Relying solely on organic reach is a mistake. Depending on the social platform, you're able to decide who sees it in their news feed based on a plethora of criteria including specific location, job title, interests and a variety of other demographic data.
4. Tweak Your Ad at Any Time
You can and should keep an eye on your ads throughout the campaign. Since analytics are provided in real-time, review them often. Run a few different ads or sponsor more than one post with slightly different wording. Reviewing the analytics will show you which ones are getting more engagement so you can make the appropriate tweaks.
5. Sponsored Social Posts Encourage More Engagement
Sponsored social posts appear in your news feed along with content from people and companies you follow. You were a target for that particular ad. Chances are, if you clicked on it, the sponsor was right in assuming you may be interested. There are lots of ways to make your ad more engaging. Video is one of them. Make sure your video is visually interesting and the topic is clear. According to DIGIDAY, 85 percent of Facebook video is watched without sound.
Download this e-book to get more tips and tricks on popular social platforms.