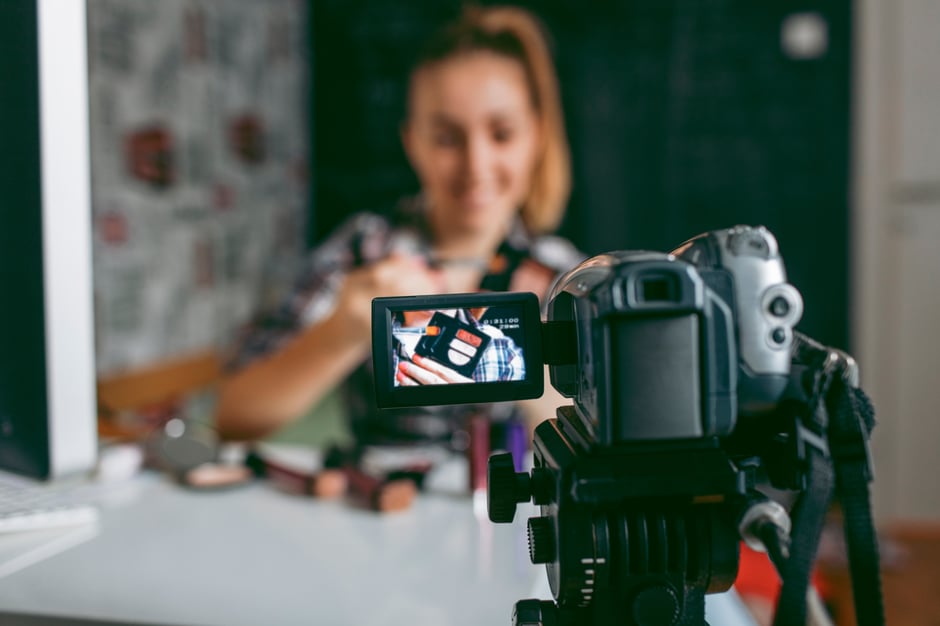 Adding videos to your social content calendar is a great step for increasing engagement and making your posts more interesting. Take it one step further and increase the shareability of your videos by considering these five tips.
1. Keep Your Video Short
People's attention span on social media is limited, especially since there is so much social content available. One way to ensure your video is watched all the way through is to keep it short. Depending on the platform, you may only have up to 60 seconds to get your message across—and in some cases, even less! What if your message requires more time? The video could serve as an introduction that leads to more content in another form. Reel your audience in through a captivating video and offer additional materials once they're in the door.
2. Tell a Story
Emotions lead to actions. Video storytelling is a key ingredient that makes your video relatable to your audience. Rather than talk at them, be engaging and incorporate compelling visuals. A talking head may work in some situations, but perhaps an animated format would bring your story to life. Think about what keeps you from clicking off one video and moving on to the next.
3. Make it Live
Don't be afraid to embrace live video—particularly on Facebook, which is a trend marketers are quickly catching onto. Your video is streamed live on Facebook for page consumption and sharing. The real-time format makes it feel more urgent, and entices people to want to tune in. Not to mention people can comment and interact, which makes it even more engaging. Here are some additional tips to help create a successful live video including how to engage your audience, time it right and ensure your content is interesting.
Optimize Your Video with Keywords
Make sure you incorporate your SEO strategy into your video. You want people to find your video when they are searching for particular content. They can't share it if they can't find it. Include relevant keywords in the descriptions of your video content, video summary and the title. For more ways to enhance the search capabilities of your video, read this blog from Hootsuite: How to Fuel Your YouTube Video Marketing.
Sponsor Your Video on Social Media
Start your campaign off strong by promoting your video through social media advertising on platforms including Twitter, LinkedIn Facebook and even Instagram. This form of advertising requires only a modest budget and is more effective than just pushing your content out organically. You have the opportunity to tailor or customize the audience you're trying to reach, which will result in not only more clicks, but clicks from the right people.