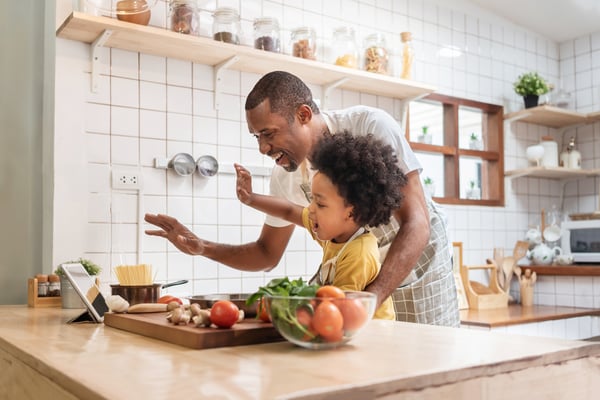 The COVID-19 health crisis, which continues to impact how we live and do business, has presented new challenges for the food and beverage industry. Consumer priorities, values, and buying behaviors are shifting because so many people are working from home, traveling less, shopping online, and trying to stay healthy. As a result, many brands are pivoting their business and marketing strategies.
Here are a few consumer trends that will likely stick around for the foreseeable future:
1. The Better-For-You Space Continues to Rise
While healthy food brands aren't a new idea, consumers are prioritizing personal health and wellness now more than ever. There has been more interest in the quality of food products and how nutrition can contribute to our overall health and wellbeing in both a physical and mental sense.
The better-for-you space has become increasingly crowded, forcing brands to find new ways to differentiate themselves. Simply touting natural or organic ingredients is not enough to stand out. Brands can connect with their audiences on a deeper level by showcasing the stories of the people behind the brand.
For instance, when David French founded Victoria's Kitchen, a specialty beverage brand made from gluten-free, GMO-free, dairy-free, vegan almond water, he named it after his grandmother who created the recipe. Everything about the brand is tied to its larger narrative: a grandmother's prized recipe and a grandson's desire to share that homemade goodness with the modern world.
2. Plant-Based Moves Mainstream
The plant-based movement is gaining traction as it becomes more popular among mainstream consumers looking for healthier options. A larger number of people are willing to try plant-based alternatives, partly because it's been more convenient to do so. There's also been a growing desire to experiment with new types of food as more people cook at home.
Brands with plant-based products that have traditionally catered to a niche audience may consider expanding their PR and marketing strategies to reach a wider consumer base to support their growth goals.
Take NUMU, a Brooklyn-based vegan cheese company that is showing up in pizza restaurants in select areas. NUMU aims to set a new standard for vegan mozzarella as it is designed to make the best tasting and textured mozzarella cheese alternative for vegans and non-vegans alike.
3. Direct to Consumer Model is Key
As the pandemic contributes to the rise of better-for-you brands and products, we're also seeing different buying formats take center stage.
The direct-to-consumer model has been important as more consumers opt to shop online rather than in brick-and-mortar stores. For example, multipack food products are on the rise for their ease of shipping direct to the consumer.
There have also been changes in consumer habits within the direct-to-consumer model. With less people on the go, the need to find travel-friendly options that can be consumed while out and about (e.g., work, gym, school, etc.) have decreased.
This makes it more important than ever for companies to find new ways to market directly to the end consumer.
4. Sustainability is a Priority for Consumers
Beyond the pandemic, consumers have made it clear that their purchasing decisions are not only based on the positive impact food has on personal health and wellness, but also on factors that affect the health of our planet.
According to a 2018 Nielsen report, the U.S. sustainability market was projected to reach $150 billion in sales by 2021.
This realization is fueling a rise in sustainable food companies that lead with these values. More than just a great investment, these companies represent a way to have significant impact on our global food system and functional health.
Strong relationships are based on shared values and many customers want to do business with companies they believe in.
As new trends and food innovations continue to emerge, adapting PR and brand strategies will be a key component to reaching business goals and outcomes. Click the link to read our guide on PR basics for food and beverage companies.