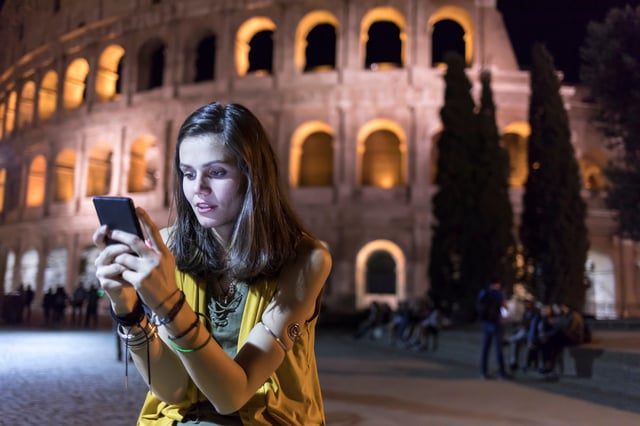 "The only thing we have to fear is fear itself." Yes, but FDR never heard of FOMO.
In America circa 2018, FOMO, or fear of missing out, is scarier than spiders, heights and public speaking all rolled into one. It's why millennials check their phones 150 times per day, roughly once every nine minutes. And it's why brands are increasingly embracing ephemeral content—the kind that tends to disappear after it's consumed, even after a few seconds—as their go-to marketing source.
When Snapchat launched its innovative concept built on "here today, gone tomorrow" content, the app became an instant hit with teens and young people eager to share photos and videos without leaving a permanent digital footprint. In the years since, the concept of disappearing images has expanded beyond Snapchat to Instagram and Facebook—and brands have quickly embraced a marketing format tailor made for "Generation FOMO."
What's more, ephemeral content generates higher levels of engagement. That's especially critical now that social media sites like Facebook are changing their algorithms to favor posts from friends and family instead of brands and publishers.
Some brands may question the wisdom of devoting time and resources to creating photos and videos that are gone in the blink of an eye (ephemeral content lasts 24 hours at most). But there are many reasons why it's a good investment.
Instagram Stories is the Wave of the Future
Yes, kids like it, but so do adults? Instagram's launch of Stories in 2016 took the niche concept of disappearing photos/videos out of the youth market and fully into the mainstream. Today, Stories has 300 million daily users (it surpassed Snapchat's numbers in just a year) and has helped Instagram build its base of active users from 500 million to 800 million.
If you're a business and you're not on Stories, you're likely losing ground to your competition. In the U.S., 71% of all businesses are on Instagram, and over 50% of those businesses have posted a story.
The numbers are hard to ignore, too—59% of 18-to-29 year olds use Instagram as their primary social media channel. Even if your core audience skews older, the young people of today will soon be the buyers of tomorrow. It's a mistake to ignore them.
Ephemeral Content Provides an Authentic Experience
Social media isn't so much reality as it is the reality you want others to see. Since most of us can't compete with an airbrushed version of reality, social media is making us more depressed.
Platforms like Snapchat and Instagram Stories give brands license to let loose without the worry that the photos/videos will become part of their permanent history. That helps to foster a deeper, more positive connection with customers.
The Excitement of Live
Because ephemeral content feels real, it naturally lends itself to live formats. Even when it's not, the fleeting nature of the content makes it feel a lot more like a live experience and all the excitement it brings.
Brands can harness this excitement by posting unique, can't-miss content like new product introductions, demos, tutorials, Q&As with executives or industry influencers and behind-the-scenes looks at events or even just a typical day at the office. (This is not the platform to recycle content from other sites.) You can further engage by posting a call to action, hosting contests and requesting user-generated content.
Temporary Social Content can be Fun and Positive
With all the bad news in the world, brands shouldn't underestimate the power of simply being fun and positive. Ephemeral content—with its filters, stickers and augmented reality features—is that in a nutshell. Brands can look for creative ways to leverage the various platforms, offering special geo-filters at events and blending traditional advertising like billboards with technology.
Most marketers approach social media as a good way to engage in a more personalized way. Ephemeral content offers some of the most creative ways to connect with your customers and show off your brand's personality.
While disappearing content may be fairly new in social media circles, it's actually a pretty tried-and-true marketing tactic. From limited time offers to flash sales, brands have always recognized the power of FOMO—all that was missing was the cute acronym.