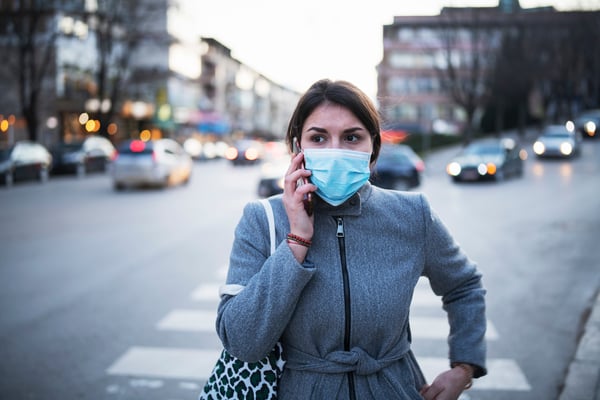 There's a lot of uncertainty around the Coronavirus/COVID-19 outbreak. That's the big problem for executives in charge of a company or brand. Usually, you manage through a crisis by identifying the problem, assessing the risks and coming up with a plan to mitigate the problem and communicate that to all stakeholders.
But COVID-19 is so different, with so many factors to consider. How quickly does it spread? How severe will it be? Will it cause mass quarantines or infrastructure shutdowns? How long will the U.S. feel the effects? Opinions on all of this are plentiful. Facts are scarce. We just don't know. Anyone who tells you otherwise is just contributing to the noise, misinformation and uncertainty.
What is a business or communications leader to do? It's imperative to have prudent preparation and communication to mitigate inevitable stress and worry, understanding that it must be flexible to handle all the unknowns.
Proper preparation is key to successfully manage any issue or crisis, and the current coronavirus situation is no different.
Here are 5 ways your business can stay ahead:
1. Start with Your Culture and Values
If you're a successful business leader, your primary focus is on your people. Make sure you communicate to your team first. Create an internal communications plan to ensure that managers increase their communication with team members, find ways to escalate any issues and centralize the distribution of information about the impact of the disease. Your employees have families that are affected by this, with schools closing and other impacts on their own lifestyles. Show empathy. When you take care of your people, you can be assured they will make sure they are in the best position to take care of your clients and customers.
2. Assess the Impact Frequently
The first step in any crisis communications plan is to assess the severity of any potentially disruptive event on your employees, clients and other partners. Whether it's related to a health scare like coronavirus, environmental disaster or something else outside of your control, think through all possible scenarios with a calm and clear head so you can determine the best approach.
3. Designate a Business Continuity/Communication Team
All crisis plans should include designating a team of key players to lead in managing the issue. A team that's empowered to make decisions will help prevent last-minute scrambling and disorganization. While each business has different needs, the team might include department heads, a selected spokesperson (and a backup), a PR partner and someone from legal and human resources. Everyone's role should be clear from the beginning to ensure a seamless communication strategy.
4. Develop an Emergency Notification Procedure
An emergency notification procedure will help alert and connect key leaders if an organization is affected by a health concern like COVID-19. The notification process provides an efficient way to distribute accurate information to every department to keep them privy to the situation and informed on next steps. Nobody should be left wondering what to do.
5. Prepare a Communication Plan
Create a plan that details your company's communication strategy. There are several distinct audiences that most organizations must account for: employees, shareholders, investors and potentially even the media. Prepare messaging for each group that highlights information that matters most to them.
Common pieces of content include fact sheets, Q&As, as well as a public statement and a CEO letter to the internal team. They don't have to be perfectly polished, but it does help to start thinking about messaging and positioning.
Ultimately, you'll want to deliver a consistent message, but communicate in a way that most effectively resonates with each unique audience.
Position your business to be agile and ensure you're taking the right steps towards protecting and supporting your employees and stakeholders in an emergency or a crisis. Despite the uncertainty and mixed messages concerning coronavirus, a strong communication plan will give you peace of mind that you'll be ready to act.