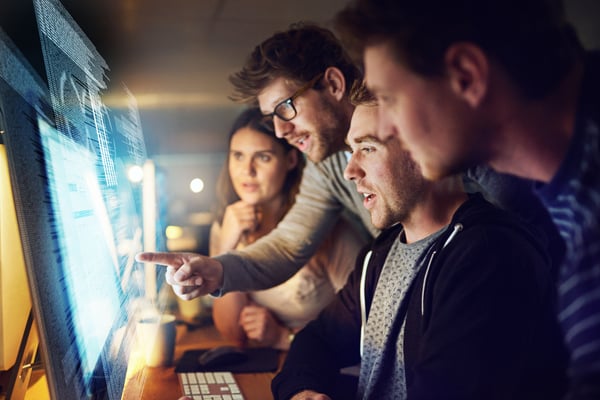 Nothing is certain, especially when planning for the launch of a new or updated technology solution. System malfunctions, software integration difficulties, and a host of other unforeseen problems during development or testing can significantly delay tech roll-outs. This is why companies should try to avoid public discussion of upcoming products or enhancements until they are actually ready for use by customers.Tech or software companies can get themselves into trouble if CEOs or other executives mention at public industry events—in front of colleagues, customers, and journalists—that a new product or update is coming, and will be available at a certain time. The same is true if a company mentions in a press release, even as an aside, that a new offering or enhancement will come down the pike in an upcoming month, quarter, or season.
Missing a Tech-Product Launch Date Can Cause Reputational Damage
First, by committing themselves to a specific time when something will launch, they risk damaging the company's reputation if there are unexpected delays. It looks pretty bad when the innovation a company's been hyping for months isn't ready to be rolled out at the expected time.
Second, by announcing a new product or update before anyone can actually see or use it, the innovation loses its news value when it is ready—especially if it's been announced as a side note in a press release and reported upon in the media. When the new software or feature is finally rolled out after having been discussed at industry conferences, in press releases, and in the media, customers and journalists who've been following the mentions will logically ask, "So what's new here?"
Don't Tease a New Tech Innovation if it's not Ready
Of course, it's natural for tech companies, like all inventors, to be proud of their innovations, and to want to tell the world about them. But CEOs and other leaders shouldn't let bursts of enthusiasm lead them to tease their industry, and the media, with details about what products or software updates they are working on for future rollouts.
Even just alluding to an upcoming innovation at an industry conference can be dangerous. It doesn't matter if what's mentioned isn't expected to launch for at least another year—diligent reporters in attendance won't just forget about it—they'll make a note of it and call for an update a year later.
Companies finding themselves in a situation where an innovation experiences unforeseen delays will need to work closely with PR and communications specialists to address these issues in talking points or FAQs for media interviews. And if the company is public, CEOs may be forced to address delays in a product roll-out in their remarks on quarterly or annual investor calls.
If an innovation has already been announced in prior press releases or media appearances, tech companies can work with their PR and communications teams to keep the messaging fresh, and find ways to emphasize to audiences that this development remains newsworthy.
Tech companies are much better off waiting until a product or enhancement is ready for use by end customers—or at least in beta testing—before making any public announcements about it. Loose lips don't only sink ships; in today's day and age, they can also sink reputations.
Keep in mind the Yiddish adage Mann Tracht, Un Gott Lacht ("Man Plans, and God Laughs") which serves as a warning that even the most meticulous plans can go wrong.
Read more about what to consider before you launch your tech product: