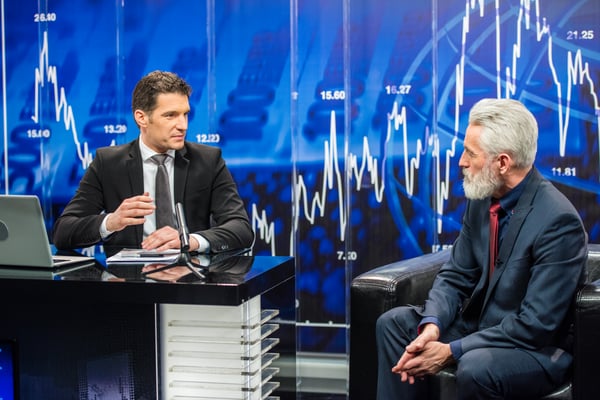 Successful business PR is all about getting attention for your brand. One of the primary tactics for achieving that goal is the media tour, which entails hitting as many reporters, website editors and television outlets as possible in a day or two. For the subject matter expert, a media tour is a sprint of non-stop activity but for their PR professionals, the tour can be a marathon that takes weeks to correctly plan.
There are many things to consider when planning a media tour. Which are the most important media outlets? How would an interview or guest appearance fit into the brand's overall strategy? Will the meeting add value to both parties? Have you given yourself enough time between interviews to get from one to the next?
How to Create a Media Tour Game Plan
1. Who is a good fit?
The first element in planning a media tour is determining who you should see and why they are important. Identify how the introduction will add value to the reporter and if the reporter fits with your broader communications strategy.
2. Logistics
Once you identify who you want to connect with, determine where each reporter is located and briefly lay out your ideal tour flow. It makes sense to group outlets based on location, leaving appropriate time for travel.
3. Pitch, pitch, pitch
Acing this step is essential. Pitching a reporter may seem simple, but it requires a lot of thought to develop a customized approach that fits each journalist's or producer's preference, which is why many companies rely on PR professionals to pitch their stories. A well-crafted pitch contains newsworthy insights or something you know the reporter/producer will be interested in – this is where personal relationships with media folks come in handy!
4. Prepare
Preparation is key! There are several steps to preparing a media tour which include studying the background on the media platform and reporter, transportation, confirmations and last-minute requests.
5. Booking Transportation
Getting from place-to-place in any city can sometimes be difficult. To avoid late arrivals, arrange for a car to pick you up at your hotel or the airport and keep it throughout the day, if you have a big enough budget.
6. Confirmations
One of the worst things that can happen during a media tour is a reporter/producer canceling at the last-minute and forgetting to let you know. Reporters are always on deadline and news does not stop for a media tour. To combat last-minute cancellations, send a friendly note confirming the meeting the day before, or first thing in the morning if it's a late afternoon appointment.
7. Personal Prep
If you are working with a PR person, they will be an invaluable resource the day or week of the media tour, which is why so few companies try to do it on their own. The PR professional is not the star of the show, but they are the entire supporting cast.
8. Knock 'em dead
The day of the tour, the goal in meeting media is to knock 'em dead! Between meetings, you can recap what just happened and do a final prep for the next session. It's also important to keep news alerts on (with your phone(s) on mute) so you don't miss any breaking news and are up to speed for the next meeting. It's also a good idea to check emails for potential cancellations or time changes, as this happens quite often!
9. Debrief
Once the media tour has ended, it's important to have a debriefing. During the debrief, you can ask your team how they thought it went, receive positive and constructive feedback, discuss possible story angles and ideas that came from these meetings and discuss any follow-up items.
10. Follow up
Once the excitement of the tour has subsided (usually the day after the meetings) it's always a good idea to send thank you notes to those you met with and share whitepapers or other information related to what was discussed during the meeting.
If a TV interview is on your agenda, click the link below to learn what 3 mistakes to avoid: