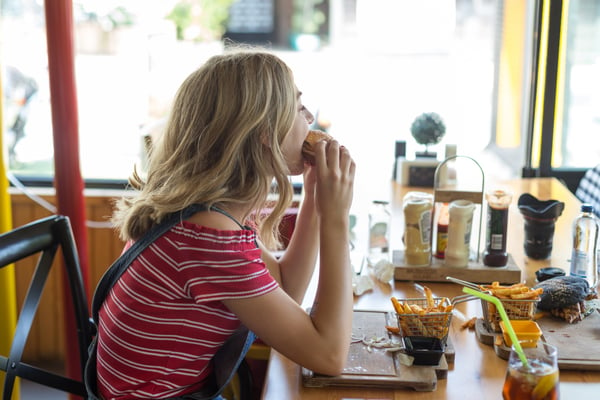 For entrepreneurs, opening up a franchise can offer the best of both worlds: the freedom to run your own business without the risks that come with starting an unknown brand. It's why the U.S. franchise business is booming, and there's no sign of it letting up anytime soon.
In its 2018 report, the International Franchise Association predicted that the industry would continue to grow for the eighth straight year, to 759,000 franchise locations generating a total of $451 billion in gross domestic product.
New Competition Keeps Pressure on Franchisors
Growth is good. But it also means brands must avoid complacency, especially in the big leagues of McDonald's and Taco Bell, but also in the better-for-you category, which includes newer entrants like Sweetgreen and Digg Inn. As new competitors enter the space, franchisors must provide even more support and value, helping their franchisees build and grow their businesses. Here are four steps restaurant franchisors can take to keep their brands top of mind and their franchisees happy.
1. Holiday and "Food Days" Promotions
You don't have to wait until a major holiday like Valentine's Day or Fourth of July to offer a themed promotion. From "World Chocolate Day" to "International Sushi Day," there are a countless number of special days celebrating food and beverages. Is there an opportunity to introduce a special food in honor of the day or month? While a food holiday may seem insignificant in the scheme of things, it provides an opening to add value on both a local and national level. Franchisees can leverage the newsworthy event to drive coverage, securing inclusion in trends or even an interactive cooking segment on a local broadcast. Before you create the concept, make sure you're making it simple for franchisees to implement and that the promotion won't cut into their profit margins.
2. Spotlight the People Behind Your Brand
As a franchisor, you are responsible for marketing and promoting the brand. But you don't have to stop there. Many franchisees come to entrepreneurship as a second act, after service in the military or another career path. Is there an opportunity to generate media buzz for individual franchisees in national or regional outlets? Likewise, as your boots on the ground, franchisees often have some of the best suggestions for how to improve operational efficiencies. Listen to what they have to say and tell that story to the media. Like all businesses, there are ebbs and flows. Stay on top of what's happening business wise and provide extra support during down times. A little PR boost goes a long way!
3. Give Franchisees the Tools They Need
Franchisees are often active members of their communities, sitting on local boards and giving back to their neighbors. Because of their prominence, small-business owners have the ability to generate significant local buzz, whether it's through the press or at important community events. Make sure to arm them with what they need: press kits, templates, etc. If you want your franchisees to position your brand in the right light, you have to give them all the tools they need to succeed.
4. The Importance of Brand Consistency
You've spent a lot of time and money creating a cohesive brand and message. If you want your franchisees to focus on the right elements, you have to educate them. Consider creating a brand style guide. Give them talking points and other messaging that emphasizes your key brand attributes. This will benefit both you and the franchisees in the long run.
Click the image for more tips on building brand style guides.
Owning a franchise business is all about support. By providing your franchisees with an added PR and marketing boost, you'll be setting the framework for a long and fruitful relationship.