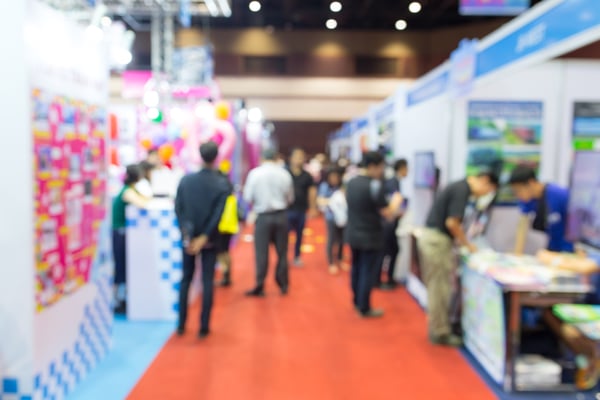 All industries have annual events or conferences where experts, influencers and media come together to collaborate on trends, products and new industry advances. Whether you're a panelist, sponsor, have a booth or are simply an attendee, social media is an important tool for getting the most our of event participation and taking full advantage of networking opportunities.
Here are four tips to maximize your social exposure before and after an event.
Tip 1: Follow Key People on Social Media Before the Event
Agendas and dedicated event websites are filled with valuable information, including the names and social information of all the speakers, panelists and presenters. If possible, try to also uncover which media representatives will be attending and start following and engaging with relevant people on your social channels. Getting that rapport started early may make it easier to interact with them at the event itself. Remember to avoid the hard sell or asking for a favor, especially in your first outreach effort. It's the quickest way to turn someone off. It's always best to build a level of trust first.
Tip 2: Use Popular Event Hashtags
Along with the agenda and speaker information, the event's website may also include the official hashtag. Don't wait for the day of to start using it in your posts. Get the word out early about your booth, the topic you plan to speak about, if you're teasing a news announcement and more. Follow the hashtag early on to join in on conversations about related themes and event content. Encourage engagement by asking questions and commenting on other people's posts.
Sometimes conference organizers will create social group discussions to post updates and get people buzzing about the event.
Tip 3: Keep Sharing on Social Media After the Event
The event may be over, but your social content shouldn't be. If you spoke with media, amplify your coverage by posting links to the articles and interviews along with the event hashtags. Whether you were part of a panel or in the audience, follow up with additional materials like blog posts, infographics or ebooks that support or give another perspective on the topic. The point is to encourage your followers to stay engaged with your content long after the event is over.
Tip 4: Follow Up with Your New Connections
Build a relationship with your new contacts and keep your business at the top of their minds. Nurture your new connections with a continued social dialog by commenting on and sharing their content as well. It's a smart idea to send LinkedIn invitations to the people you met with a brief personalized message within a few days of the event while it's still fresh on their minds.
Social media provides an opportunity to help develop acquaintances into meaningful relationships. Take your conference attendance to the next level and click the image to get our top tips for maximizing media at all phases of an industry event.