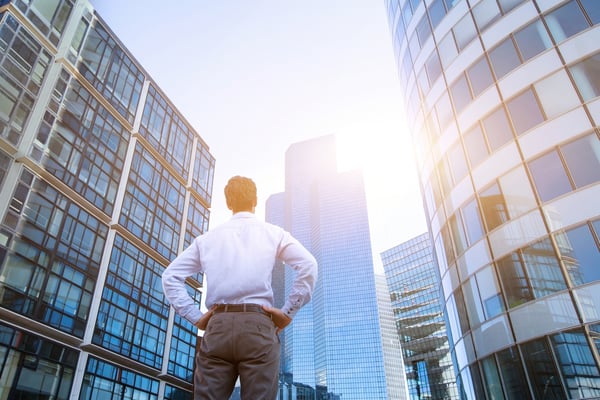 The decision to leave a corporate environment to start an independent RIA can be daunting. As a business owner rather than an employee, the advisor has to deal with pesky details that were always someone else's problem—from finding and furnishing an office and figuring out the administrative and legal logistics to building a team and creating a plan to market the firm.
And once you launch the new business you must let potential clients know about it. That means considering not only the initial media announcement, but ongoing media engagement. A comprehensive communications and PR strategy will help build brand awareness, establish industry credibility, and support ongoing business growth. However, some advisors may not have had exposure to media while working at the broker-dealer or wirehouse.
Here are five tips to take into account when preparing the media announcement and building a foundation for a strong brand:
1. Be Prepared for Media Interviews
During the launch, it's common for advisor teams to be interviewed by business and industry press. As one of the first public appearances of your new firm, it's important to take the time to be media ready. Start by establishing who at the firm will be your media representatives. Here are some more tips to help you feel confident and prepared :
Identify your key messages.
Stay on message when engaging with reporters. It's easier than you think to go off on tangents or over explain a thought, especially if you're nervous. Preparing talking points will ensure you stay concise, on topic and express your key points with clarity, focus and emphasis.
Be in the know.
The main topic of the interview may be about the launch, but always be ready for curve balls. You may be asked for your perspective on news of the day, so read up on recent headlines and trending industry topics so you're prepared for related questions.
Anticipate questions.
A great way to prepare for the interview is to practice answering questions that reporters are likely to ask. If you've teamed up with a media coach or if you have a PR partner, they can help you look and feel polished.
2. Answer the Hard Questions
Don't repeatedly dodge tough questions from reporters. Rather, learn how to answer them the right way. For instance, you might be asked why you decided to leave your previous firm.
Instead of listing all the reasons why you left, focus on why you're going independent. Most reporters are investigative in nature and will do their homework. If you have a past, it may come up. Keep your answers positive and forward looking.
3. Identify Your Differentiators
Brand differentiation is important in a competitive industry and using independence as a differentiating factor is getting harder to do. Investors can find many financial advisors that offer the same services and make the same claims, like putting clients' needs first.
Consumers have a lot of choice. They are not overly concerned about how firms work, but rather place more importance on ensuring that the brands they do business with share the same values. Spotlight your firm's culture and highlight your core principles to stand out in the marketplace.
4. Set the Groundwork
Once the excitement about the launch starts to slow, don't let your brand fall by the wayside. Continue the momentum you've started. The announcement of your firm can open doors to future media opportunities.
Use media as your thought leadership platform to increase brand visibility. Find specialties and niche areas within the practice that you can provide expertise, like retirement planning, estate planning or financial planning for small business owners. Reporters may eventually turn to you as a go-to source.
Relate to your audience.
All thought leadership should begin and end with your audience. Otherwise, it will get lost. Leave the sales pitch to your sales team. Your media engagement should focus on topics that are important to your audience, give them solutions and provide a call to action.
Be relevant.
The COVID-19 crisis has forced companies and brands to pivot their message and take a step back from their originally planned marketing campaigns. Your messaging and thought leadership should always take current situations, like a global pandemic, into account.
5. Maximize Your Media Results
Use your press opportunities to continue spreading your message to a wider audience on different channels. Share interviews and articles on social media to encourage conversation and create deeper engagement with your audience.
You can post links to your website to help increase traffic with new and relevant content. Media opportunities are great touch points for clients and prospects. Email campaigns are another avenue for showcasing your media wins.
Media plays a huge role in building brand awareness and establishing credibility with current and prospective clients. Start your brand off strong with a solid media plan for launch.
Click the image for more ways you can prepare for a stellar media interview.