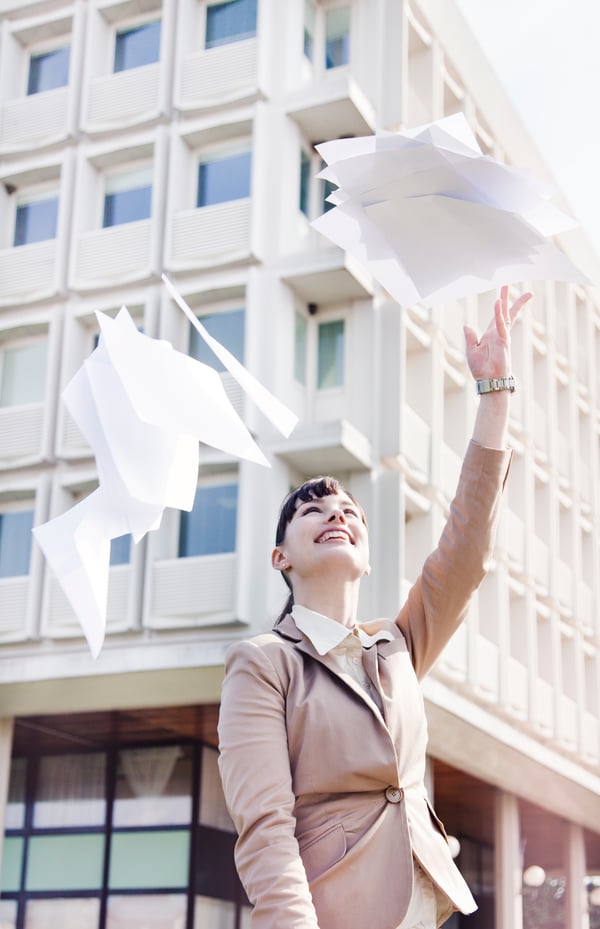 Why bother collecting data if you aren't putting the numbers to work for you?
Lots of things sound good in theory.
For example, as I write this blog post, I'm anxiously anticipating my family's upcoming trip to Universal Studios in Orlando. Four fun-filled days in sunny paradise. Right?!? In reality, when this posts, I'll likely be braving long lines and tuning out constant whining from my soon-to-be eight year old—all while wondering when the "vacation" begins.
As we know, what sounds good in theory doesn't always look good in practice.
This is certainly the case for data-driven marketing. Data gathering sounds good…on paper. But are marketers actually able to translate these mountains of intelligence into improved campaigns or customer experiences?
According to a new white paper from the CMO Council, the answer is a resounding "no." The survey finds that the vast majority of marketers report frustration at how data is handled. "Only 7 percent of the marketers surveyed are able to deliver real-time, data-driven engagements across both physical and digital touch points," according to the report.
The lack of clarity isn't for want of data. In fact, 43 percent of marketers surveyed report having sufficient data. What's missing is an ability to transform data into action.
So, how can marketers put data to work for them?
Avoid the Rear-View Mirror
Instead of using data to justify past strategies, marketers should harness this information to create future programs.
Do your Key Performance Indicators (KPIs) align with your business goals? Use KPIs to determine how and where to allocate budget and resources. Too often, marketers simply look at clicks and impressions, mistaking due diligence for what's really an excuse to do the same old, same old.
Zero in on Winning Content
It's not enough to know that buyers are engaging with your content. What you want to know is which content—whether blogs, white papers or social media posts—is ultimately influencing their buying decisions. Use tools like content scoring to discover which pieces of content are actually getting them to pull the trigger on a product or service.
Understanding which messages are resonating most will help shape actionable campaigns.
Embrace Predictive Analysis
We've seen spectacular fallout from predictive data over the last six months, but that shouldn't dissuade marketers from tapping into the power of predictive analysis as part of a larger lead-scoring strategy.
Predictive lead scoring allows companies to use their CRM and other third-party internet data to predict buyer behavior. By pooling and analyzing historical data around successful closed/won leads, marketers will have a clearer picture of whom to target and how best to influence overall buying decisions.
Commit to Retargeting
The benefits of big data go far beyond simply targeting new leads. They also help establish deeper connections with prospects who have already interacted with your brand in one way or another.
Retargeting is a great way to keep the conversation going. By unearthing your prospects' interests—whether products, services or price points—you can continue to engage them with specifically targeted content around those themes. These data-driven insights allow marketers to connect to the buyer on terms that matter most to them.
Consider Targeted Landing Pages
Big data allows marketers to segment audiences, emphasizing different messages to different constituencies.
Case in point: targeted landing pages, which allow marketers to pair messages with search terms. By directing audiences to separate landing pages based on key search terms, brands can use data to speak more effectively to the needs and priorities of each unique group—clients, as opposed to potential partners, for example.
The stark divide between perception and reality doesn't have to be insurmountable. You've already got the numbers— now is the time to put them to work for you.