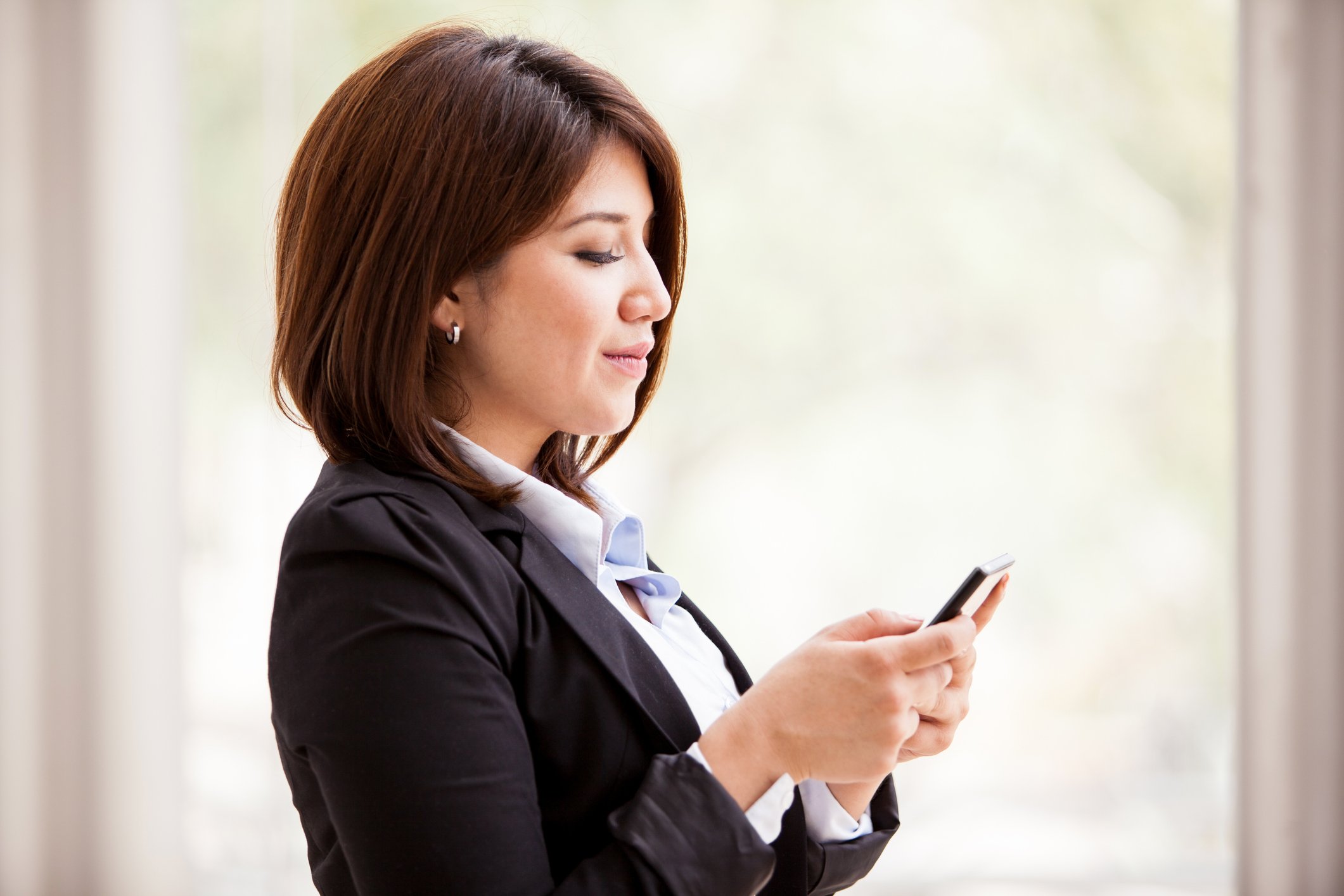 When it comes to enhancing your online presence, building an effective LinkedIn profile should be at the top of your priority list.
LinkedIn is the place to be if you're seeking knowledge about trending news and updates in your industry and a tool to make connections with peers, prospects, business leaders and industry influencers. In fact, LinkedIn is 277% more effective at generating connections and leads than Facebook and Twitter.
With a LinkedIn profile, you can tell your story, build your personal brand, share your perspectives on relevant issues and network with others in your sector.
Simply having a LinkedIn profile is not enough to stand out or be found. Take the time to fill it out completely, accurately and authentically.
Read on for our top five ways for optimizing your LinkedIn profile:
1. Customize Your URL
While it's a step that is easily overlooked, customizing the URL that is automatically generated is an important tip to remember. LinkedIn provides each member with a unique URL when they first join. It is a combination of numbers and letters that is not easy to remember.
Edit the default URL to include your name for easy searchability.
For example: www.linkedin.com/in/yourname
2. Upgrade Your Profile Photo
Your profile photo matters. Avoid using a group shot, a photo of your pet or anything other than your face. Cute puppy photos and beautiful nature scenes are better saved for other purposes.
It's best to use a current, high-quality photo of yourself. Have someone else take the photo in good lighting and with a neutral background. A clear and professional photo adds credibility and can help lead to more profile views and connection requests.
As we've learned, one of the first steps to creating a compelling LinkedIn profile is selecting a good photo. Click the link for more tips:
Marketing Essentials for a Financial Advisor: Professional Headshots
3. Create a Compelling Headline
Your LinkedIn headline is a short statement that appears under your profile name and is one of the most visible sections of your LinkedIn profile, as it appears in the home feed next to your photo.
Your headline is a place to highlight your specialty or value proposition. While you can insert your title here, consider being creative! Speak directly to the audience you're trying to attract, whether that's a recruiter, a prospect or a like-minded individual. Use keywords that people may use when searching for you.
4. Write an Engaging Summary
Your LinkedIn summary is in the "About" section of your profile. You can use this space to introduce yourself in your own words, show who you are, what you do and why your work matters.
Keep in mind, the summary is not your resume. There is a separate section to list your work history. This area is for highlighting your values, passions and what is important to you that you want other people to know. For instance, consider speaking to your industry expertise, highlighting your specialties and skills, who would be ideal connections and why they should reach out to you.
5. Detail Your Experience
Use this section to add information that matches your resume. From your work experience, education, licenses and certifications to volunteer experience and accomplishments, filling out the Experience section completely will allow you to highlight your skills and achievements so people with similar interests can find you. Remember to link your current company to your personal profile for added visibility.
LinkedIn is a valuable tool for professionals in all industries. Over the years, it has evolved from being known as a resume site to becoming a significant business resource. Take advantage of its benefits while being a stellar representative for your company.
Click the link for more LinkedIn lessons: 3 tips for making your LinkedIn content more intimate.