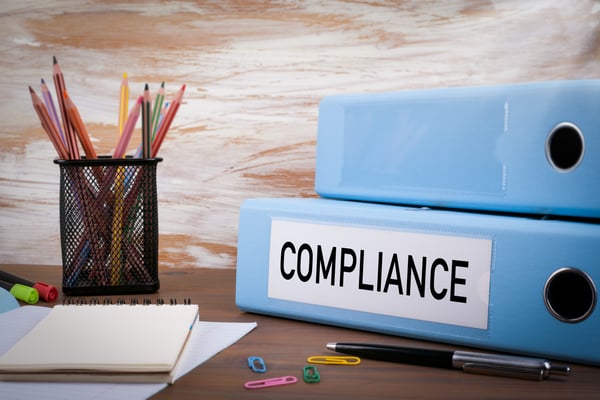 Companies who operate under an intense regulatory glare—from cannabis growers to mutual fund firms—must project their brand while navigating a complex and sometimes onerous legal terrain.
For many, surviving the bureaucratic labyrinth is something to be carefully tucked away from public view, either because lawyers have advised as much or because it feels like allowing visitors into the sausage factory. But do firms miss out on compelling stories when they shy away from regulatory topics?
Headlines Matter in an Age of Brand Saturation
There are safe ways for firms to explore their procedural and legal voice, and connect their messaging to developing regulatory news in their space. Sometimes, the end result can even be engaging.
The legalized marijuana industry, for instance, has become a crowded, competitive space with the rapid proliferation of dispensaries, paraphernalia and luxury goods, and consumer attention thinly spread across it all. Long gone are the days when a marijuana firm could simply tout the arrival of a shiny, new grower's license or trumpet the grand opening of a stylish dispensary to make headline news.
New business owners must try to build a powerful brand story in a space where themes of luxury culture, medicinal benefits, legal conflict and social policy developments all co-exist. At the same time, they must navigate advertising restrictions, and federal and state laws.
With the number of cannabis brands on the market—all essentially selling the same thing but in different forms—it's not hard to believe media publications may have an aversion to hearing about a new brand. Journalists are deeply engaged, however, in the coverage of the cannabis regulatory landscape.
Reporters won't likely be interested in another product launch with flashy packaging, but they might be interested in how a business is coping with the federal prohibition, or how it managed to overcome some regulatory hurdle at the state level. They might want to know how a company fits into a larger industry trend on evolving public sentiment toward drugs, such as the one reported recently by the Pew Research Center, stating 62 percent of Americans say the use of marijuana should be legalized.
Finding an Entry Point
Financial services firms have seen a different kind of transformation with the arrival of Dodd-Frank legislation. Changes were consuming for firms acclimating to new bodies of oversight, and that piqued the interest of reporters.
Firms know what new policies impact them the most, but may be unaware that some of their procedural triumphs are newsworthy. A firm that has hired a more specialized leadership team or adopted a new approach to risk management can showcase its fortified compliance program or attention to investor protection measures.
Or, they can tout their investor education tools, for example, as a way to connect to headlines in a more polarizing debate such as the one that has unfolded over the fiduciary rule. Financial storytelling has its complexities, but a seemingly complex story can sometimes have an unexpected narrative.
Compliance forms, licensing paperwork and mandated personal changes are not always simply a necessary evil to be obscured. Firms can use them as opportunities to connect their brand to larger, regulatory issues trending in the news, and spark a connection they may not have known was there.
When telling your story, the facts are still important.
Click the link for examples of what not to do: