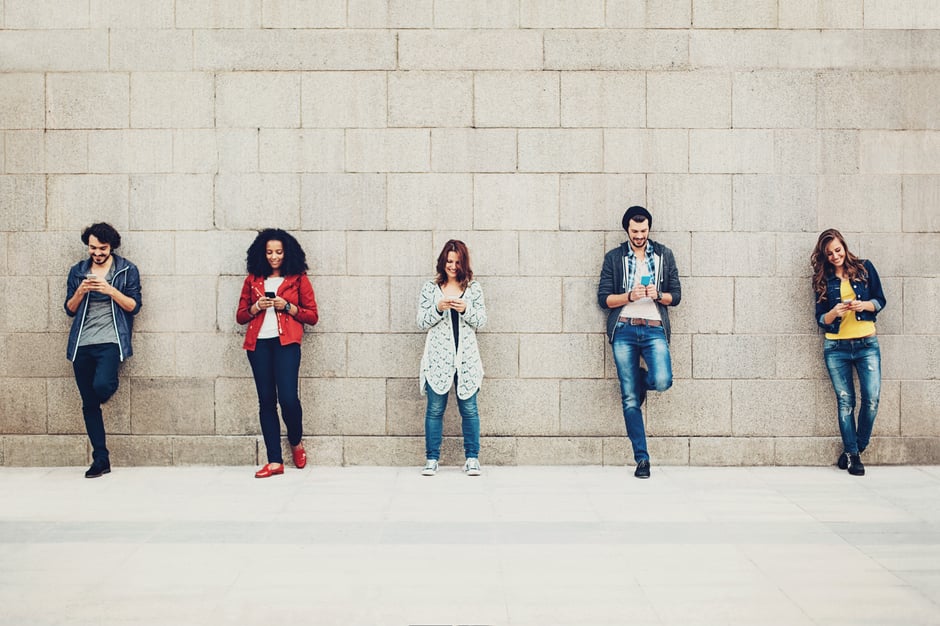 Technology is a fickle beast.
As soon as a social-media platform gains a strong following, it begins to lose some of its luster. Think of it as the classic "Mean Girls" story. The popular kids—millennials—who have championed the latest technology don't want to share their virtual tables with grandmas and mass-market brands, so they go off in search of a better place to eat lunch.
That leaves brands—particularly luxury ones—with a narrow window. Wait too long to join the party and you'll miss the opportunity to position yourself as an early adopter. After all, who wants to be just another brand hopping on the social-media bandwagon?
Which brings us to Snapchat, the popular mobile-messaging app that allows users to send photos and videos (snaps) that self-destruct. The app offers one of the best marketing and promotional engines for luxury brands.
Here are three reasons why high-end brands should consider building a presence on Snapchat.
1. Tremendous Reach, Little Competition
Snapchat is popular. The app has 150 million daily users—10 million more than Twitter. But despite its popularity, upscale brands are bypassing Snapchat and going straight to that other channel beloved by young people: Instagram.
This is a mistake.
According to the latest research, Instagram is popular but crowded. Every major U.S. and global auto brand is on Instagram while just 25% of those same brands are on Snapchat. Likewise, travel and jewelry/watch brands have a near-universal presence on Instagram, whereas these brands are on Snapchat at just 13% and 25%, respectively.
By ignoring Snapchat, luxury brands are missing out on an opportunity engage with their audiences in a relatively uncluttered environment. Yes, Snapchat is an unusual platform, and many high-profile brands may dismiss these users as a bunch of kids who can't afford their products and services. But this is shortsighted. Aspirational brands should instead focus on building early affinity with a demographic whose buying power will only increase in the years ahead.
2. It's All about Experience
The ephemeral nature of Snapchat makes it perfect for luxury and lifestyle brands selling an experience, not just a product.
Burberry was the first luxury brand to promote its products through a Discover Channel—a native platform offering curated content from top media brands. In April, the London fashion house ran a 24-hour channel to promote Mr. Burberry, a men's fragrance. Sparing no expense, Burberry tapped Oscar-winning director Steve McQueen to shoot a sensuous video featuring British actor Josh Whitehouse and actress/model Amber Anderson.
"It's a really smart strategy," said JConnelly Vice President Stephanie Preston, who leads accounts in the agency's consumer and lifestyle team. "Burberry is giving customers a glimpse behind the curtain and taking them on an emotion-filled journey. It's a powerful and potent combination."
Preston integrates Snapchat into her overall communications strategy and frequently secures exposure for her clients in conjunction with media outlets featured on the app's Discover platform.
3. Make Your Mark
Snapchat's newness gives brands license to use the platform in innovative ways.
The New Yorker—a beacon of intellectualism and high art—is doing amazing things on Snapchat. Instead of dumbing down its content, The New Yorker's Snapchat stories are everything the magazine is: smart, sophisticated and clever. Each week, users tune into thoughtful conversations with New Yorker staff and get a sneak peek of the magazine's cover art.
It's also putting its own spin on the "Mean Girls" thing. You won't find The New Yorker's Snapchat stories on the Discover platform, and the magazine doesn't even have a Snapcode (the QR code) that links to Snapchat in the magazine. It's up to users to find and unearth this gem (newyorkermag is the username—happy watching!).
Leave it to a 91-year-old literary magazine to break new ground on an app favored by teens. Who says technology is only for the young?!
Of course, the best way to judge a product is to look to the competition.
Last week, Instagram rolled out Instagram Stories, a new feature with a Snapchat-like "disappearing" function.
The jury's still out on whether Instagram Stories will be better than the original. But one thing's for sure—imitation is the sincerest form of flattery.
Need help with your Snapchat strategy? Contact JConnelly today to hear how we can help!
For more information about the top social media platforms, download our free ebook: