A fresh, modern approach that carries through all media properties
Is there anything more profound than changing your identity?
Why rebrand?
Evolution. When your company or the marketplace, or both, have changed so much that what you offer and the problems you solve are no longer in synch with your image, it's time to alter the perception.
In our case, the current communications landscape bears little resemblance to the world of 2003, when we started.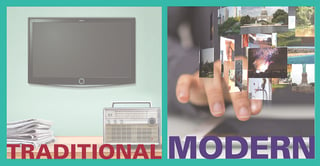 Communications in 2003 versus today—from fragmented to integrated communications
PR is in our DNA. But it no longer defines us. Placing stories and garnering coverage is still important, of course. But what's vital for our clients is that we embed their stories across this fractured landscape and create communications campaigns that support and drive their business success.
Having PR in our name is limiting. Folding video, marketing, content and social media under one umbrella is what we now do. That's how we get our clients' stories out—and how we listen, watch and converse, too.
Deciding on a new name is one of the toughest branding exercises—as anyone who has ever been in a rock band will tell you. The challenge is to keep existing brand equity intact while breaking new ground.
With JConnelly, we're keeping our heritage, while presenting ourselves as a firm with a strong bench behind our founder. Most importantly, this name signals the diversity of our offering—a full spectrum of communications.
What makes a successful rebrand?
IBM: From Big Blue to Smart Rainbow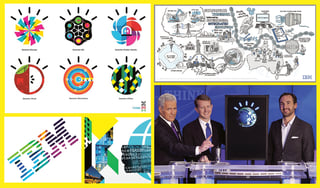 IBM's move from graphical machine maker to real-world problem solver is reflected in their brand visuals
IBM's transformation from machine maker famous for its mainframes and PCs to intelligent problem solver is one of the greatest examples of rebranding in its scale and success—a nimble behemoth in a world of stampeding unicorns.
Not only did IBM change the way it did business, it revolutionized the way it communicated. Friendly stories, colorful icons and stunning events— like Watson using artificial intelligence to win Jeopardy!—created an approachable brand that seeded culture, rather than pushed product.
Uber's controversial rebrand has raised many questions. Though the company has expanded exponentially, it faces the challenge of being both global and highly local.
Uber's branding solution seems to complicate these issues rather than clarify them, while sacrificing much of their company's existing brand equity. The jury is still out on how it will ultimately affect their business. But there's no doubt that a rebrand carries with it some serious risk.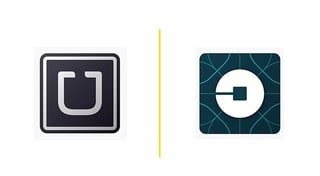 A new, abstract logo confuses rather than clarifies Uber's brand positioning
In our case, the media landscape has been thoroughly disrupted. We've not only adapted to better serve our clients, we're continuing to evolve and shape how news and information is consumed.
Even though we're at a completely different size from IBM's 400,000 employees, we took a similar approach to the challenge of communicating transformation. Like the tech giant, we examined the nature of the problems we solve for our clients and how our approach grows organically from our culture.
This is how we express who we are now: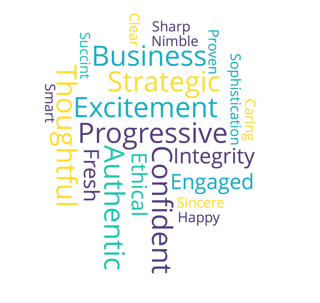 A better reflection of who we are now: agile, integrated and business critical
Brands are the emotional bond we form with companies. That may sound amorphous but thankfully there is a method for translating the words that express emotions into visual language that people intuitively understand.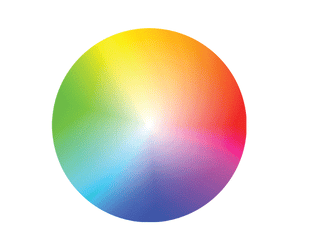 Color wheels help brands create a visual identity that's true to their core values and differentiators
By plotting our descriptors to the color wheel, we discovered a truer representation of ourselves—and a guide to convey the full spectrum of communications we embody.
How does this help our clients?
Communications are porous and fluid today. An idea may start on a blog, get picked up in social media, reacted to by mainstream media—or it can take the reverse path. Along the way, an idea can spawn videos, infographics and untold volumes of comments. We see this every day and we all participate in the pageant.
As a communications company, we've retooled so that we can guide our clients through this maze. We're breaking barriers to facilitate cross-pollination of ideas and ultimately, view our role as supporting our clients' business goals, not just their communications needs.
A brand is the sum total of how people experience your company. It's both a mirror and a window, reflecting your culture and providing a view into the character and operations of your business.