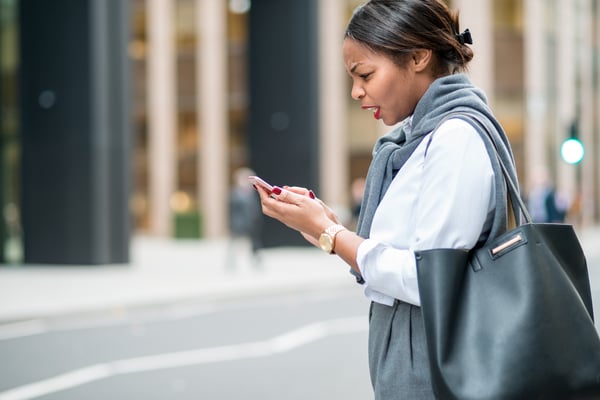 A group of M.I.T. researchers revealed a troubling fact this year about the use of social media: False information is 70 percent more likely to be shared on Twitter than accurate news or information.
And those doing the sharing are human beings, not computerized bots, looking to gain attention for themselves.
While more study must be done, researchers say it is possible that the same disturbing human-driven phenomenon is occurring, on other social media platforms, including Facebook, where the vast majority of Americans now consume some or all of their diet of news and information.
Compounding matters is that some of this false info circulating on social media platforms can elevate itself in prominence and into related topical online search engine results about individuals and organizations as it gains momentum through social sharing.
One result: An individual leader, business or organization can have their reputation devastated through no fault of their own, leaving public perception, business brands and previously positive views of customers, employees, and the public damaged.
Psychologists, sociologists and professional communicators long ago documented that rumors and falsehoods not extinguished quickly often feed themselves into much larger issues that can grow in appeal with the masses.
Involve Professionals When Required
Even though you and your organization may not be responsible for creating a rumor or falsehood, you are responsible for helping to prevent it from spreading or causing widespread harm. In some instances, falsehoods spread through social media or online may require the involvement of professional crisis communications and/or legal counsel if they cannot be contained and/or remedied.
However, there are a number of proactive steps that can be taken before any falsehoods or rumors even begin to circulate.
Monitor: Know What's Out There
Stamping out rumor and falsehoods before they go viral in the digital age of communication requires early warning and the ability to response fast. Leaders and their organizations must be prepared to move quickly. Executive leaders, companies and organizations that need to protect their brand image should have an online and social media monitoring program in place well beforehand. That monitoring should be guided by the findings of a thorough analysis of the traditional and digital ecosystem where executive leaders, companies and organizations circulate or are discussed routinely.
Have the Facts Already at Hand
Another preventative step is to prepare and get pre-approved issue-based fact sheets on common rumors and potential falsehoods that may be circulated online or through social media. Transparency is a powerful way to help inoculate against rumor and falsehoods. In certain instances, you may wish to post rumor versus counter-facts FAQs online as Coca-Cola chose to do here or summarize and share though approved social media channels. Such facts can help immunize you and the organization online from falsehoods spreading. They can also form the basis of any rapid response in social media and other channels.
By thinking hard, every individual leader and his organization like Merck did here can come up with at least a half dozen or more issues they are routinely called upon to provide facts to prevent the spread of false or misinformation.
Have a Plan and Process in Place
Make sure to further prepare by having a crisis communications plan and a rumor/falsehood response review and approval process in place before anything surfaces. This will allow for a proper and timely response when, and if, the time comes.
Know Who Your Allies Are In Time of Need
In your back pocket, have a list of well-respected allies and supporters (employees, customers, suppliers, partners etc.), influencers to turn to in the event you need them to help control rumors/falsehoods and spread the actual truth of any matter. Sometimes, outside third-party supporters may be more trusted messengers on a topic than a leader or the institution they work.
Telling the truth fast and often is many times the key to success. So, the more trusted voices who can help spread the truth on social media and elsewhere, often the better off you'll be.
Protect your reputation and be prepared with our top tips: