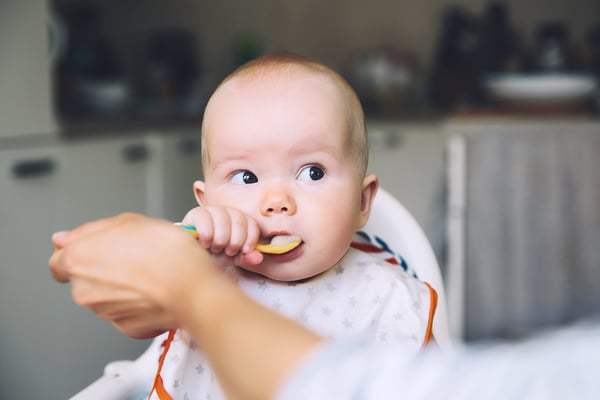 I became a mom during the height of the "mommy wars," when anything short of a Pinterest-worthy meal or craft project qualified as a #momfail. Sophie the Giraffe—a $25 all-natural rubber teething toy made in Paris—was everywhere (except, of course, my diaper bag). When it came to baby food, only the best would do—steaming and pureeing your own or, at the very least, purchasing an organic off-the-shelf brand that emphasized quality ingredients. It was clear then: babies were big business.
Ten years later, the craze for organic, all-natural baby products has only intensified. The global organic baby food market reached a value of $5.95 billion in 2018 and is expected to grow to $11 billion by 2024. As consumer demand increases, more brands will enter the space and companies will need to think of new and creative ways to stand out from the competition. Here are some steps you can take to help make your baby food fly off supermarket shelves.
1. Start Small and Build Awareness Slowly
"Great things are not done by impulse, but by a series of small things brought together."
You can't build a skyscraper overnight and you can't go from startup to household name in a matter of months. When it comes to launching a new brand in a crowded marketplace, the best strategy is to start by building credibility at the grass-roots level. Make an in with local moms' groups by hosting tastings or educational seminars aimed at answering questions about infant nutrition. You can even align with a related brand in the baby space to offer an all-encompassing informational event for new parents.
For media, focus on local outlets in select target markets. This should include regional publications but also weeklies and hyper local websites/social media groups like Patch and Nextdoor. Once you have some media under your belt, you can take your campaign to a wider audience.
2. Engage with Parenting Influencers
Influencer marketing has become highly important, especially in competitive consumer-facing industries. By engaging with well-known people in your industry, you can promote your brand more widely. Align yourself with influencers that appeal to your core audience. And remember: influencers aren't limited to celebrities. They can be bloggers or just "regular people" with large social followings, which can be a good place to start if you don't have the budget for a bigger name.
3. Create Excitement for your Mainstream Media Campaign
When you're ready to take your message mainstream, make sure you have a creative strategy in place. National morning shows and major media outlets are inundated with pitches. Recycling the same old tired tactics won't get you very far. Make it visual and interactive. For example, you could invite producers from a morning show to bring their babies in for a baby food taste-test. Like all food and beverage brands, baby food makers should look to leverage holidays like Thanksgiving or even relevant food days to make their pitch newsworthy.
Trends will come and go, but baby-food makers have the comfort of knowing that parents will always want what's best for their kids. It was true a decade ago and it's true now—the best way to make your baby-food brand shine is to focus on fundamentals like education and building credibility, and the rest will follow.
Content marketing is a great way to build credibility for a new brand. Click the image to download our free ebook to learn more about marketing at the top of the funnel and how to gain trust and attract leads.