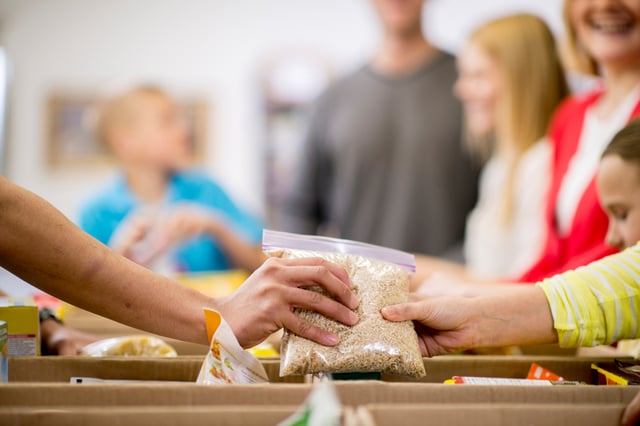 Just because you're in the business of doing good doesn't mean your reputation can't go bad.
Oxfam, the confederation of international aid agencies, is in the midst of a crippling crisis after media reports that the charity hired prostitutes while administering aid programs in Haiti, Chad and the Sudan. In the case of Haiti, Oxfam's director rented a villa that he turned into a brothel – described as a "full-on Caligula orgy" with prostitutes dressed only in Oxfam t-shirts.
Already, Oxfam's operations have been hurt. People are cutting off donations, and the British government is threatening to pull state funding.
Companies run into reputational crises all the time, but it is especially hard when a charity is at the center of one. Nonprofits are designed to help people in need. But, sometimes, not everyone in the charity acts in the best faith, which can put the entire operation at risk.
In the early 1990s, the United Way – one of America's most-recognizable and powerful charities -- was rocked by disclosures that its longtime CEO, William Aramony, misused funds to spend lavishly on mistresses, buy properties in Miami and New York, and take gambling trips to Las Vegas. Worst of all, one of Aramony's mistresses turned out to be a 17-year-old girl who had just graduated from high school before their assignations began. Aramony, 59 at the time, bought her a fax machine with United Way money so she could send love letters to his office.
People, rightly, expect more from charities, so the stakes are higher. When a for-profit business screws up, employees often get hurt when customers leave. But a charity's misstep could be a matter of life or death for the world's most vulnerable.
That's why the crisis communications response needs to be somewhat different than one would employ with a for-profit entity. All the factors that go into a for-profit crisis-communications plan apply, but here are a few other items you need to think about.
It's Not Your Money.
In for-profit situations, customers don't necessarily care what you do with their money. They just want a product or service. With charities, it's different. They are using nonprofits as the instruments of their own values. They expect you to honor those values by putting that money to work to help those in need. That's why expenditures that for-profits wouldn't blink at become reputational issues for charities. In 2016, media outlets came down hard on executives at the Wounded Warrior Project for flying business class to meetings and staying in hotel rooms in excess of $500 a night. Remember that donors will see situations very differently than executives.
Show Empathy.
The media will highlight anything that looks like a callous disregard of mission. The United Way spent more than $90,000 for limousines for Aramony. When questioned about it, he told The Washington Post, "I can't afford to be waiting for cabs." Executives need to remember the goals of the charity and evangelize that. They must exude the sacrifice made by their donors and the need addressed by the people they serve. Audiences will forgive rogue actions. They never forgive a loss of mission.
Act Quickly.
All entities, for-profit or otherwise, need a swift response, but charities have a special obligation to get all the facts and move swiftly to stem the bleeding. If there are signs of bad behavior or misuse of funds, act fast and loudly to fix the problem. Charity boards can be clubby affairs. Usually CEOs and executive directors play a close role in choosing who oversees them. That means they might be less likely to take decisive action. After reports of misdeeds, Aramony's board gave him a vote of confidence. It would take more disclosures over three months before they forced him out. The board missed a chance to separate itself at the first sign of scandal. Instead, it mired the charity into the mess even more deeply.
This is a country of second chances, but charities need to understand the path to reconciliation needs a deeper and more pronounced act of contrition. It's more than just communicating a message. It's about showing the world that your mission remains intact.