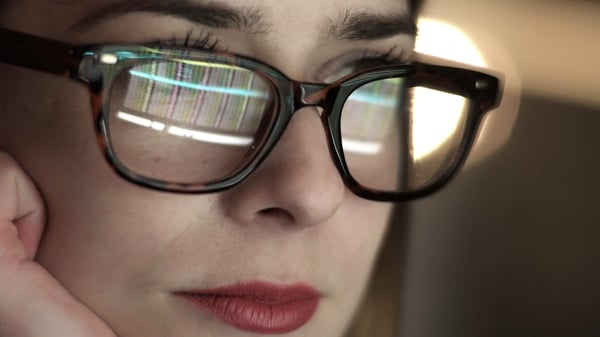 Social media isn't always what it's cracked up to be. With Facebook still reeling from the Cambridge Analytica scandal, a growing number of users—including celebrities like Cher, Jim Carrey and Elon Musk—are joining in the call to #DeleteFacebook. Some brands are even piling on. Playboy, Pep Boys and Mozilla are among several businesses that have publicly announced their decision to hit the pause button on Facebook advertising.
But even before this recent news, many users were already starting to sour on social media with its trolling, insults, "fake news" and plain-old negativity. In fact, a recent study found that for the first time, fewer people are using social media. While social media isn't going anywhere anytime soon, brands shouldn't be so quick to dismiss this current situation as just another bump in the road.
One key takeaway: people are hungry for more than the tit-for-tat exchanges that have become all too common on Facebook and Twitter. They want to engage on a deeper level. To do that, brands should look beyond big social media to forums like Quora, a Q&A website where users build thought leadership by answering questions from their community. With 100+ million users, everyone from stay-at-home moms, to CEOs to world leaders, Quora is a forum where even the most frivolous questions—"Is it weird to wear airplane pajamas?"—earn serious answers.
Ready to get started? Keep reading to find out what you need to know about Quora.
Be Personal
In the world of Quora, upvotes are how you give others a thumbs-up, letting your fellow members know that you found their responses helpful. The more upvotes you get, the higher your answers will rank and the more authority you'll have. You don't have to be a well-known celebrity or politician to earn love from your fellow Quorans. In fact, some of the most upvoted answers come from regular people sharing highly personal stories.
Adam August isn't a household name, but his response to "What is the most soul satisfying thing you have ever done?" racked up more than 91,000 upvotes. In his answer, he shares a heartwarming story about how he helped a homeless man buy new clothes and land a job. Not every question will warrant such a personal story, but users should be thoughtful and insightful, providing valuable, in-depth information—in a nutshell: the polar opposite of the pithy 280-character tweet.
Be Big
Even though Quora calls itself a Q&A community, it's really more of a content platform, where users create and share quality long-form material. On Quora, the top answers read like blog posts, ebooks or even mini text-books and can easily run 2,000, 3,000 or even 20,000 words.
That's not to say that you should spend days or weeks penning one post. Rather, a good way to go is to evaluate and repurpose existing content to make it relevant to a specific question (also add links to your blog posts or other online material). Like all good content, organize your answers in a way that's interesting and easy to digest, with subheads, bullets and images. Speaking of which…
Be Visual
Quora is like other social channels in that visuals sell. When a Quora user scrolls through a series of answers, posts with visuals will appear more prominently. You can be liberal with how you incorporate images, including pictures, graphs and videos every few paragraphs to provide proof points and share added context.
Be Your Best Self
Quora isn't for businesses—it's for individuals—but you can effectively build your company's profile by acting as a brand steward. To start, write a profile that explains what you do and why you're an expert in your industry. Your profile should highlight your specializations and successes, not provide a laundry list of jobs and qualifications.
Beyond the profile, you should also create credentials, a one-line descriptor that appears alongside a post. You can modify your credentials to fit each specific question.
Be Part of the Community
Social platforms work best when you become an integral member of the community. Quora is no different. Post frequently. Find and connect with top writers in your field. Once you begin to build a name for yourself, Quora will recognize you as a "Top Writer," allowing users to address you directly, and suggesting you as a source for relevant questions.
When it comes to social and digital marketing, it's never a good idea to put all your eggs in one basket. As the Facebook brouhaha proves, you have to connect with audiences on different platforms and in different styles and formats. Quora gives people—and the brands they represent—the opportunity to dig deeper and move beyond the often-polarizing social media conversation.