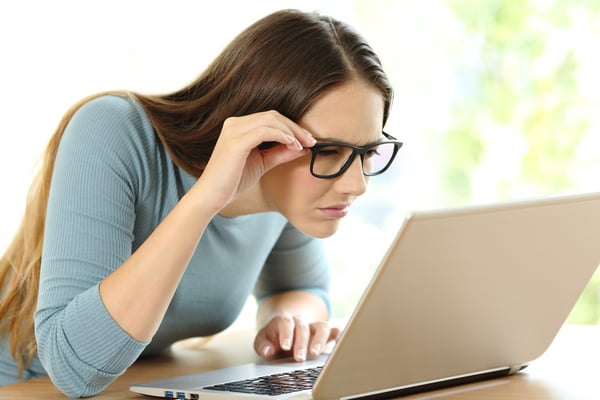 Social media has a tough climb to regain users' trust, and that has a direct impact on how brands can use these platforms to get their messages out.
It's been a tough few weeks for social media companies. Facebook is having to answer many questions in light of the Cambridge Analytica story, which revealed that the data firm tied to the Trump campaign improperly harvested data from millions of Facebook users. It didn't help that Facebook executives seemed to be passive about the company's role and responsibility in the controversy. That led to suggestions by some users that it might be time to delete their Facebook accounts altogether.
Twitter, another popular social option for brands, has had its problems, too. Repeatedly, it has tried to tackle criticism that the platform is a hotbed for harassment and abuse, and that those bad behaviors are baked into its design.
And worst of all is the feeling that you just can't trust what you read anymore. The whole reason the term "fake news" resonates is that there are a large number of fake accounts spreading fake news. In the last few months, Twitter announced plans to create a "Transparency Center" and suspended thousands of accounts it suspected of being bots. Google changed is algorithm to bolster higher-quality, authoritative pages and give less weight to pages with low-quality content. Users can now report misleading, inaccurate and offensive suggestions in Google's autocomplete function.
Social Media Platforms should Put Users' Interests First
In short, social media has a huge trust problem, and that's an even bigger problem for brands. Over the past decade, brands have flocked to social media as a place to capture and track the largest swaths of customers. There is nowhere else where brands can identify and engage directly with audiences.
Trouble is, big social media companies serve many masters. Sure, they give lip service to users. But they make money off of advertisers, and those advertisers like the platforms to play fast and loose with user data. Social media needs to get its priorities straight or people will vote with their feet. As more users leave, the value for brands decreases.
Apple Set the Right Standard
There is a clear path forward for tech companies and that lies with putting users first, before the needs of advertisers. History shows that technology companies can really shine in consumers' eyes when they show they back their customers against other entities, including advertisers or the government.
In 2016, the FBI and Apple waged a legal battle, with the FBI seeking to compel the tech giant to create software to unlock an iPhone used by one of the terrorists in the 2015 San Bernardino attack. The FBI ultimately dropped its case (after finding a third party to successfully unlock the phone), but not before CEO Tim Cook planted his flag with the forces of privacy and against government intervention. "The United States is asking Apple to hack our own users and undermine decades of security advancements that protect our customers—including tens of millions of American citizens—from sophisticated hackers and cybercriminals," Cook wrote in an open letter to customers.
A New Era of Self-Governance with Social Media
The good news is that social media executives are taking a more proactive approach to self-policing and self-governance of their sites – all to the benefit of their users. Facebook—at the center of the "fake news" firestorm—has engineered a number of policy changes, rolling out a new fact-checking tool, changing its algorithm to devalue click-bait-type stories, and hiring 3,000 employees (representing a 70% increase in its workforce) to identify potentially violent and harmful content.
Rebuilding Trust is Priority No. 1
Like elected officials, Apple, Facebook and Google ultimately answer to their constituents. In this case, it's their users and customers who need to be able to trust that what they're reading isn't misleading or worse—weaponized. If a Facebook user has no faith in what's coming across her feed, what's to stop her from logging off for good? And that robs brands of the chance to reach and engage with her.
For years, tech companies have been able to act like the media without operating by the same rules and responsibilities. By arguing that they simply provide the platform, not the content itself, Facebook and the others have been able to have their cake and eat it too. But that doesn't hold up in a post-2016 world, and the laws are starting to catch up.
The U.S. Federal Elections Commission is proposing rules that would require Internet companies to abide by the same disclosure rules that govern political advertising on television and radio. Even without formal laws in place, tech companies are making changes themselves because they know that trust is the bedrock of what they sell, no different than a newspaper or news network. Once that trust is lost, it's almost impossible to gain it back.
In the end, doing what's right for your customers will always be what's best for the bottom line, that's the case whether you're a giant corporation or new brand still building a reputation. Even if it's costly or burdensome in the short-term, you can never go wrong by doing what's right. Once social platforms get that message, social media can again be the most trusted and effective place for brands to spread their messages.