---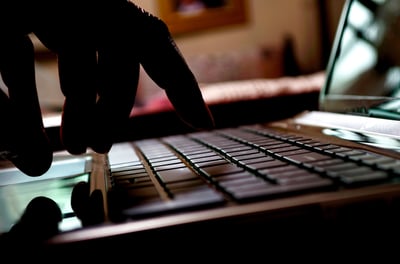 The searchable database of the biggest data dump in history goes public at 2 p.m. ET on Monday, May 9.
The International Consortium of Investigative Journalists (ICIJ) plans to make public Monday a searchable database of more than 368,000 people and 300,000 offshore entities (including companies, trusts, foundations and funds). The database includes information culled from this year's Panama Papers investigation—which leaked names and information of prominent people and world leaders who used offshore companies to avoid paying income taxes—as well as a previous database that looked at offshore accounts held by U.K. residents.
A version of the database has been available since September to 100+ news organizations who assisted in the initial Panama Papers investigation, but Monday will mark the first time it is being made public. The ICIJ has said it will not release actual documents pertaining to individuals to avoid disclosing private information.
This means the general public will only be able to see official owners of companies, and how those individuals and entities are connected to other individuals and entities. While inclusion in the database does not, by the ICIJ's own statement, suggest or imply illegal or improper activity, it's safe to say anyone named is under the increased risk of negative scrutiny. Given the limited amount of information available and the high-profile nature of the individuals and companies previously associated with the Panama Papers, we believe there is a high likelihood that any individual or entity included in this database will be publicly seen as "guilty by association."
So what should you do if you or your company is connected with the Panama Papers release?
The best defense is a strong crisis-communications strategy. Crisis experts can help ensure your story is told correctly, without ongoing inquiries from multiple outlets. Ultimately, the job of any crisis team is to help protect your brand in the immediate aftermath of a crisis, as well as over the long term.
Appoint someone within your firm to search for your company, clients and colleagues' names once the database is live. Any association with the database can result in negative press attention or online speculation. Identifying associations early will give you more time to prepare for potential fallout.
Don't assume that the first-day stories will be the only result of the public database. In addition to ongoing public scrutiny, the ICIJ continues to investigate and report on the Panama Papers leak. Future stories are all but guaranteed.
Investigative journalism is buoyed by the data-driven and interconnected world we live in. We have every reason to believe that this kind of information leaking and data sifting, both at the professional and hobbyist level, will continue.
While the Panama Papers have already resulted in high-profile resignations and admissions of guilt, there are thousands of individuals and companies who are now at risk of being painted with the same brush. Companies don't have to do something wrong or illegal to find themselves in the midst of a crisis.
While no one can foresee where every crisis will come from, a strong crisis communications plan can at least put you one step ahead. The next data leak could just be right around the corner. Are you prepared?
Worried about your ability to respond in a crisis? Check out our differentiated approach to anticipating and managing crises at jconnelly.com/crisis.