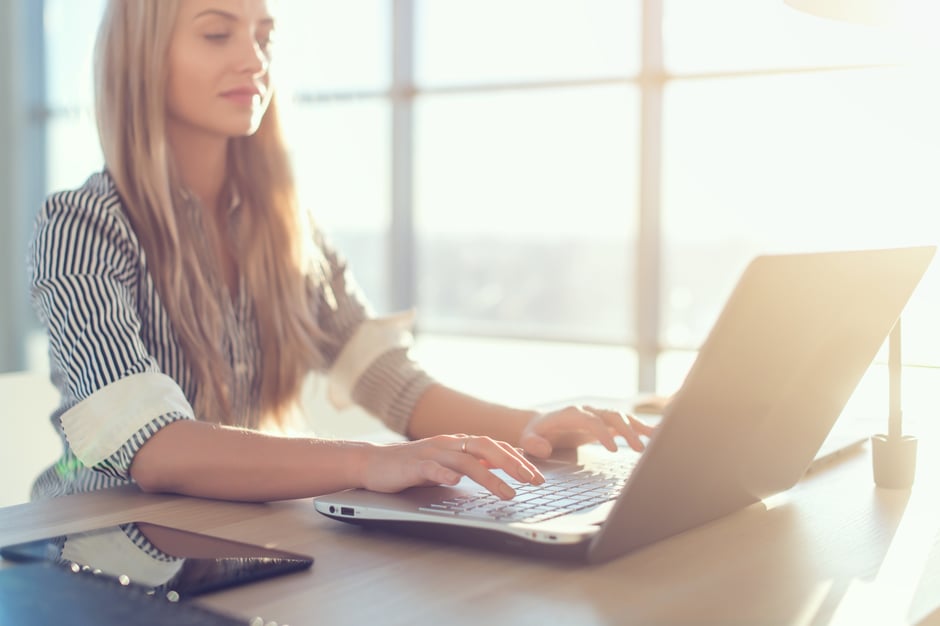 Starting a company blog is invaluable for producing interesting content and driving traffic to your website. It creates an opportunity for your company's thought leaders to share their expertise. Keep in mind that it's not enough to simply write posts and forget about them. Treat your blog as a tool for reaching current and prospective clients or customers. The key is to have purpose and a strategy in place. A content calendar will help tremendously in this process as it ensures posts are planned ahead of time and you won't be stuck trying to think of a new topic each week.
Above all, be consistent! Publish posts once or twice a week on the same day so your blog stays current and your readers know when they can expect more.
Some questions to keep in mind: What am I doing with the posts once they've been written? How am I getting my content in front of people? Am I encouraging my readers to take action?
Think about who you're speaking to in each blog post. Offer solutions to challenges they are likely facing or problems they didn't know they had. Position yourself as an expert who can offer guidance and support. It's never a bad idea to comment on timely news stories that can be tied back to your industry. It shows you're up to speed on current events and keeps your content relevant.
Here are five ways to leverage your blog content:
1. Promote your blog on your social media channels.
If you have a presence on Twitter, LinkedIn, Facebook, or Instagram, take snippets of interesting content or quotes and link back to your blog post (as well as an image). LinkedIn also offers a self-publishing tool, which is a smart way to repurpose your blog content to a wider audience and drive even more traffic to your website.
2. Include a call to action (CTA) within your blog content.
Offer your readers more resources within your blog. Perhaps you have a white paper or an e-book that goes into further detail on a certain aspect of your blog post's subject matter. Attach a form so the reader has to fill out their contact information before being granted access to the materials. Now you've created a way to collect information for possible new business leads.
3. Get your blog content published on media websites.
Industry publication websites are often in need of content. Why not provide it for them? It's a win-win for everyone.
4. Use your blog posts in an email campaign.
Do you have a new business email marketing strategy in place? Base your emails off of the blog topics and include links to the posts. Make sure you're writing with your email campaign in mind.
5. Optimize your blog for SEO purposes.
Your blog should not be stuffed with jargon and keywords. Quality content always comes first. However, you can still be search engine ready by inserting keywords in a natural way. For more SEO tips, click here: Blog SEO: How to Search Engine Optimize Your Blog Content.
Download our free ebook for more content ideas to drive awareness for your brand and attract new leads into your marketing funnel: