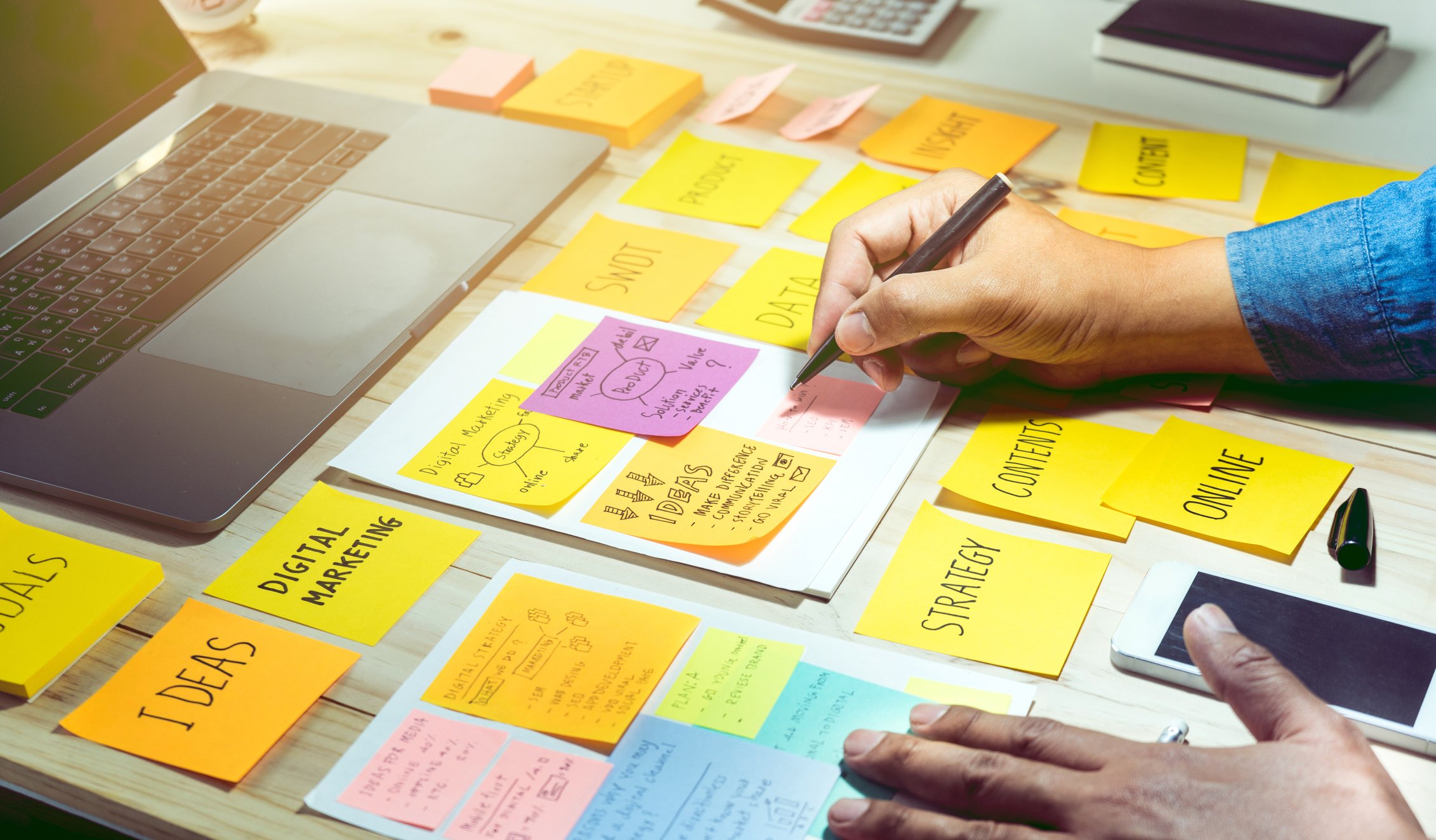 Whether your content includes written material, infographics, videos or all the above, to build a brand following it needs a clear direction and a cohesive flow. Make it easy for your audience to recognize—and seek out—your brand's expertise and perspective.
These next steps will help guide you through creating a strategy and keep you on track all the way to distribution.
1. Research Your Target Persona
Buyer personas are generalized representations of your ideal customers. When you paint a picture of your target persona, it makes it easier to identify your audience and most importantly, give them personalized content based on their needs.
The key to building trust in any relationship is getting to know one another. When you publish content, you're introducing your audience to your brand. Learning as much as you can about your preferred audience is a crucial step in helping you gain a strong sense of their needs, challenges and interests so you can tailor your content to topics they'll care about.
2. Nail Down the Objective
What is your "why?" Are you looking to build general brand awareness or promoting the launch of a new service or product? Once you pinpoint why content is needed, you can more easily identify the themes that you should address.
3. Assess Existing Content
Creating content can be overwhelming if you don't know what you need. Audit your current material to narrow down which pieces can be discarded, used as is or repurposed.
Here are tips for crafting great content:
Give Your Content a Purpose
Think about what you want your audience to remember and the action you want them to take. Before your prospects become customers, they go through a buyer's journey where they get to know your brand better and reach a level of trust that helps them decide whether to do business with you. Different types of content are recommended at each stage of the journey.
Don't Be Self-Serving
Your content should inform its audience on a specific topic in a way that's not condescending or "salesy." The reader should walk away with knowledge that they can apply to their own experiences.
Represent the Brand
The goal is for people to recognize your brand—and what better way to do that than through the content? Let your brand shine in the narrative, the visual format and in key messages.
Create Actionable Content
Give your audience a reason to act and stay engaged, whether that means visiting your website, downloading more content or filling out a form.
A
void Jargon
The fastest way to lose your reader is to write over their heads and use acronyms or terms that most people wouldn't understand. Get to the point and leave out the nitty gritty.
4. It's All About the Data
Based on the campaign's goals, define what success means to you and determine how you plan to measure performance. For example, is your goal to convert three new visitors into leads? Or maybe you're focused on getting more followers on social media. Without goals in mind, it will be harder to know if the content is working.
5. Create a Distribution Plan
Think about how you're going to get your content ample visibility. It may seem tempting to try the "throw it everywhere and see where it sticks" method, but it will be more effective if you have a targeted plan.
Content marketing gives brands the power to provide consistent, relevant and valuable information that informs, educates and helps audiences overcome challenges. It raises brand awareness and builds trust. The more you're seen as a go-to knowledge source, the more reasons people will have to seek out your brand for information and potentially convert into customers.
Click here for 3 mistakes to avoid when creating marketing content.