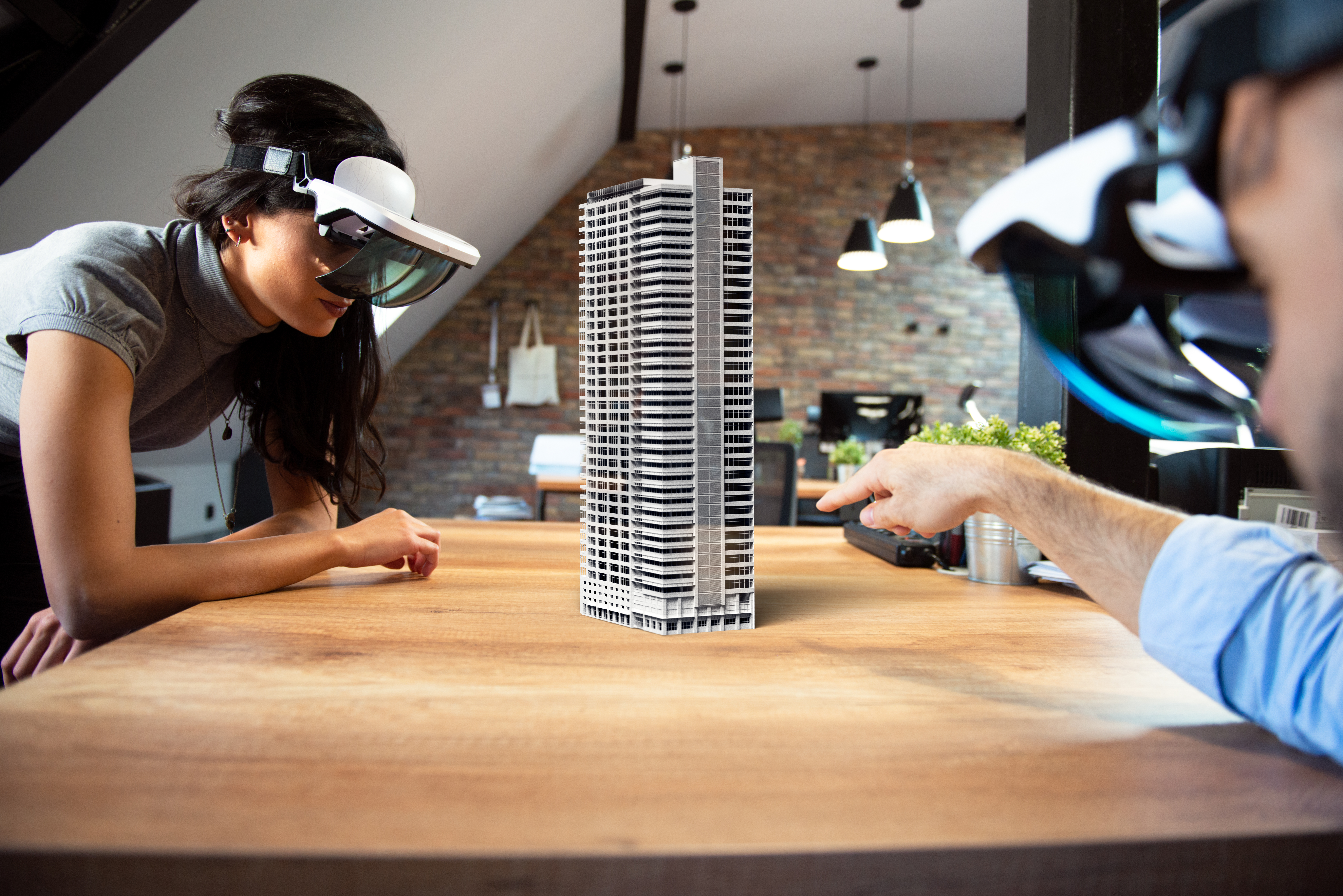 With the youngest Holocaust survivors now in their middle to late 70s, educators are grappling with an upsetting question—how can they ensure the world will "never forget" after the last eyewitnesses are no longer around to share their stories?
Around the world, the museums, memorial sites, educational programs, and academic centers dedicated to the study and commemoration of the Holocaust and other genocides are exploring innovative ways to preserve survivor testimonies, and impart lessons (including the duty to remember and tell) to young people.
3D Holograms Inspire Innovative Storytelling Techniques
One such initiative involves creating 3D holograms of Holocaust survivors, ensuring they can share their experiences with people of all ages in perpetuity. In 2017, the Illinois Holocaust Museum and Education Center in Chicago became the first museum to unveil a permanent exhibit featuring survivor testimonies told through 3D holograms.
The 3D holograms are produced using special digital technology, "New Dimensions in Testimony," developed by the USC Shoah Foundation in Los Angeles. The process can be grueling for the survivors, who are filmed answering questions about their experiences for up to five or six hours. But when the filming is complete, the hologram creators have the answers to hundreds or even thousands of potential questions from museum visitors, which the holograms can be programmed to offer in the course of an interactive conversation.
Traditional Media Lacks Personalization
Although Holocaust survivors' stories can also be preserved for future generations in books and films, these traditional media can't foster a personal, one-to-one connection with their subjects. Based on my own experiences, listening to a Holocaust survivor tell you their story in person, and having them answer any questions you have, is far more powerful than a written account or an actor's portrayal on film.
In NPR's December 19, 2017 report about the opening of the Illinois Holocaust Museum and Education Center's survivor hologram exhibit, Shoshana Buchholz-Miller, the museum's then-Vice President of Education and Exhibitions, said:
Nothing replaces the testimony of a survivor who is in front of an audience. It really creates this empathy that we don't see any other way. And we are so blessed that we have that opportunity now, but we're not going to have that opportunity forever.
Personalize Interactions with Your Audiences
Holocaust educators are proactively utilizing innovative technology solutions to help survivors share their testimonies (and communicate the lessons of this unspeakably horrific chapter of history) in an impactful, personal way, now and in the future. While not every company can use 3D hologram technology in their storytelling tactics, small, mid-size and large companies—regardless of their industry—can take advantage of cutting-edge tools to connect with their customers, instead of merely engaging with them.
Here are two examples that show how companies in different industries can use advanced technology to communicate with customers:
1. Interactive Video
Printed Instruction Manuals Can be Unhelpful
Printed instruction manuals are compiled and distributed to tell customers how to assemble or install a new kitchen appliance, piece of furniture, toy, computer, smartphone, or app. But depending on a customer's individual mechanical ability or technical expertise, and on the clarity of the instructions and diagrams, an instruction manual can be indispensable … or downright useless.
Telephone Helplines are Limited
Telephone helplines serve as a far more personal means of customer engagement—but callers can't see what the customer service representatives they speak to look like and can't read their facial expressions. Furthermore, except for computers and smartphones that can be tapped into remotely, customer service professionals can't see the kitchen appliance, toy, or furniture that callers are unable to properly assemble or use on their own.
Interactive Video Provides More Value
To stop customers from thinking of them as faceless corporations, companies can produce and widely distribute interactive, step-by-step instruction and demo videos when they roll out products or enhancements. These videos should feature real people walking viewers through each step of installation and guiding them through implementation, as opposed to faceless narrators. In addition, videos provide an opportunity to show how a certain product or enhancement can make things better, more efficient, or more enjoyable for different types of users.
2. Live Video
For customers who need more assistance, companies can enable their service representatives to interact with callers via Skype, FaceTime, or digital conference/meeting systems so they can not only forge a stronger connection with customers, but also see what the problem is and get a better idea of how to fix it.
Use Technology to Preserve One-On-One Engagement
One-on-one, in-person engagement is key for getting through to people and taking relationships to the next level. No matter how small your company or organization might be, the technology and tools available today can help you engage more meaningfully with customers and other audiences—and, in turn, tell a more powerful story.
Download our free guide to find out how to create a brand message for your company.