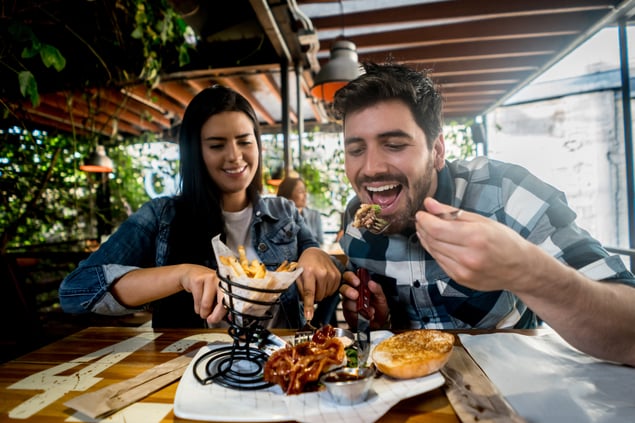 When food safety is called into question, it can damage your brand reputation and cause serious harm to your customers. Chipotle experienced this first hand when they had to address multiple E. coli outbreaks within their establishments. However, it's possible to overcome any PR crisis if you have the right plan in place.
Whatever your business, the first step in any industry crisis is to inform your employees so they don't feel confused and blindsided.
Here are five tips for mastering your internal communications during a PR crisis:
1. Employee Communication Should be in Your Crisis Plan
Don't assume everything will naturally fall into place. You won't have time to sit back and figure things out, so stay one step ahead with a prepared crisis plan that includes internal communications tactics. Employees are the most important stakeholder and should be treated as such.
2. Brief Employees First When a Crisis Occurs
It's critical to preserve trust when disaster strikes. Word travels fast, especially on social media. It's not a good look when employees discover bad news in their newsfeed rather than from their own manager. Everyone should be well informed of the situation and how it affects them, understand how company leaders plan to address it and what their role in the process is.
Crises in the food and beverage industry can mean many different types of situations including recalls, health inspection failures, customer dissatisfaction and more. If employees need to be retrained on certain protocols, these steps should be conveyed right away to avoid a similar situation occurring before the first one is fixed.
3. Keep Employees Informed about Public Communication during a Crisis
Employees are representatives of the brand. Therefore, it's good practice to distribute procedures for customer communication and what to do if approached by the media.
In an ideal world, employees will keep their chatter to a minimum on social media during a crisis. While it's realistically difficult to have complete control over what is posted, guidelines should still be set along with reasons why they make sense for the company's well being. By providing crisis training and proper communication to your staff, you can help lower the risk of rumors finding their way onto social media platforms.
In addition to sending this information directly, organize briefing documents, talking points and press releases in one location for easy access. Organization is key to avoiding chaos and ensuring version control.
4. Avoid Employee Panic in a Crisis: Keep Lines of Communication Open
In a crisis it's inevitable that some staff members will be nervous and unsure of the future. Allow them to voice their worries to a designated person to help ease tensions and make that individual the go-to for questions and concerns. If the lines of communication are flowing both ways, it can lessen the risk of the wrong thing being said to the wrong person.
5. Employees are Brand Ambassadors
The brand's reputation may need to be nurtured in the aftermath of a crisis. Keep employees close in the post-crisis plan. They are your biggest ambassadors and can help the organization get back on its feet. Here are a few ways you can empower employees:
Distribute the Company's Mission, Vision and Values Statement
Remind everyone of the company's mission and vision for the future. Make sure values are being practiced and the company culture remains intact. Address internal problems swiftly. Happy employees mean positive conversations about the brand.
Reward Employee Participation
Recognize employees who participate in ambassador efforts like validating the brand on social media, distributing content on their channels and sharing social posts. It can be as simple as thanking them in a meeting or making it fun with actual prizes (which may motivate others to follow suit).
Be Transparent with Company Updates
Employees want to be viewed as trusted insiders. Be transparent with good and bad news so no one is left in the dark about important issues.
Employees are the heart of your organization. Keep them by your side during a crisis rather than scramble around them. Need help preparing a crisis plan? Click the image to download our free tips sheet to help you get started: