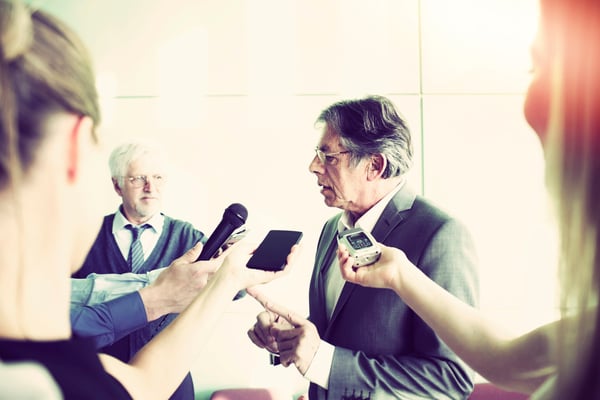 One of the byproducts of the modern age of entrepreneurship is that many corporate brands have become synonymous with the personal brand of the founder. When you think of Berkshire Hathaway, you immediately think of Warren Buffett. More people can name Bill Gates as the founder of Microsoft than can probably name Satya Nadella even though Nadella has been CEO of the company for four years now.
The confluence of personal and professional brands has its benefits, chief among them that customers know that the values of the company stem from deeply held personal beliefs of the founders.
But what happens when the founder is an insufferable jerk?
It's a question that many investors, employees and stakeholders are asking nowadays in the wake of two high-profile corporate crises. John Schnatter, founder and namesake of pizza chain Papa John's, was removed from the company after it surfaced that he used a racial slur during an internal conference call. His removal has sparked a very public battle between the founder and the company, with moves to prohibit him from serving on the board.
Then there's the continuing saga of Elon Musk, who rivals only the president as the person who can most use a break from Twitter. Within a matter of days, he tweeted that one of the men involved in the cave rescue was a pedophile and went on to attack a female journalist at Business Insider, suggesting she bribed a source to get a negative story on one of his companies, auto maker Tesla.
The Schnatter and Musk examples are very different, but the common factor remains that a high-profile founder can bring down a company just as easily as he or she built it. It truly was a cult of personality around founder Elizabeth Holmes that allowed medical-testing company Theranos to thrive and collect billions in funding. Yet, she was allegedly falsifying results, leading to the company's collapse and criminal fraud charges for Holmes herself. Neither Schnatter nor Musk have been accused of anything close to fraud, but their own behavior certainly can have an impact on shareholders and employees alike.
So how do you protect your company's reputation when you have a founder – or very public CEO – whose profile might hurt you?
Develop a Deep Bench.
Companies should have multiple spokespeople. While it's tempting to see a rock-star CEO or founder and want to trot her out for every media appearance, it's bad policy. In fact, it's usually a red flag when a founder or CEO insists on being the only spokesperson. True leaders develop their own executive benches, and part of that professional development should be interaction with the media.
Put Distance Between Personal and Corporate Brands.
It's often risky to tell a founder or CEO that he's going too far, but you can, on the corporate level, create brand standards for use of social media and media interactions that should prompt executives to be clear when they are making personal statements vs. representing the stakeholders of a company. This also allows boards of directors to be able to take action against executives when they go too far.
Create a Crisis Response Plan.
In a social-media world, there is always a risk that a CEO or other high-profile face of your brand will cross the line. Developing a strategy for this into your crisis communications plan ensures that you don't get caught off-guard when an event happens.
Founders who keep a high profile in their companies do a lot of good. But humans screw up. And some can be jerks. True leadership requires a temperance in interactions, a thoughtfulness before you speak and a measurement of the impact of the words or messages you deliver. At minimum, high-profile founders and CEOs would be wise to simply take a breath before they speak or tweet something even potentially controversial. It will save everyone a lot of stress later.
Download our free guide to learn more about how to take control of a crisis, develop a crisis plan and anticipate worst-case scenarios: