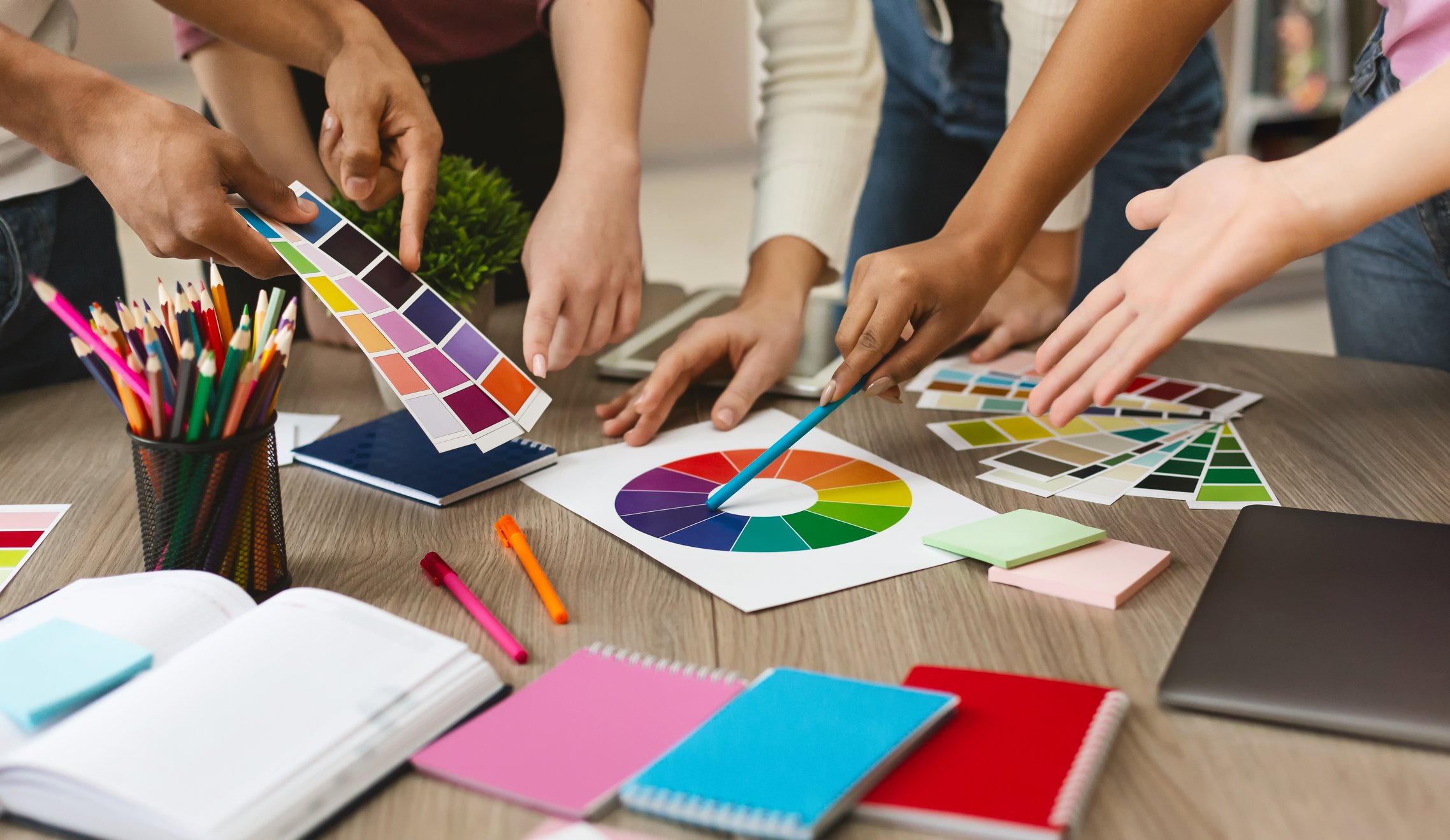 Brand guidelines are nothing more than a set of rules that help define and accurately present a brand's visual identity. For businesses and individuals in any industry, brand guidelines clarify how assets should be used, in addition to illuminating the overall style and tone of the brand. Comprehensive style guides lay out all the brand elements, including the mission, values, color palette, fonts and typography, the logo design, and how different iterations can be used, the brand tagline and imagery/photography.
Whether you're about to embark on a rebrand or if you already have an established brand, it's never too late to create a style guide and set the ground rules for how your brand should be represented.
Here are three reasons why:
1. Creates Brand Consistency
A style guide should be a resource that everyone who touches the brand can access. It removes any question of how assets should be used in external and internal communications, marketing collateral and on digital assets like social media platforms and the company website. From marketing, sales and design to human resources and public relations, every department should be following the same set of standards.
A consistent visual identity combined with compelling messaging contributes to brand recognition. There's a reason why we can immediately recognize some of the top brands across sectors by just seeing a logo or specific color scheme. Brands that we can recognize are ones that we tend to trust more—or at least want to learn more about.
2. Helps Attract the Right Audience
A valuable tool like a style guide can make it easier to create a cohesive visual brand image that people are drawn to. The key is to ensure you are attracting the right audience. Putting together a style guide is only half the battle.
It's important to first complete any necessary brand exercises to make certain that all brand elements make sense for your target and authentically represent the brand. Once they have been identified, the guide acts as a convenient resource to help everyone at the business tell and show the same brand story.
3. Contributes to Perceived Value
Regardless of the tone and personality of your brand, whether casual and bright or conservative and muted, there's something to be said for presenting a polished and streamlined image. It gives off a feeling of professionalism, reliability and an increased sense of value. A style guide can make it easier to maintain the quality of your brand's image.
Not sure where to start? Click the link for a few examples of style guides and how others have defined their brands: Get Inspired: 5 Style Guides to Help Inspire Your Brand.
Follow us on social for the latest content from JConnelly: Twitter LinkedIn