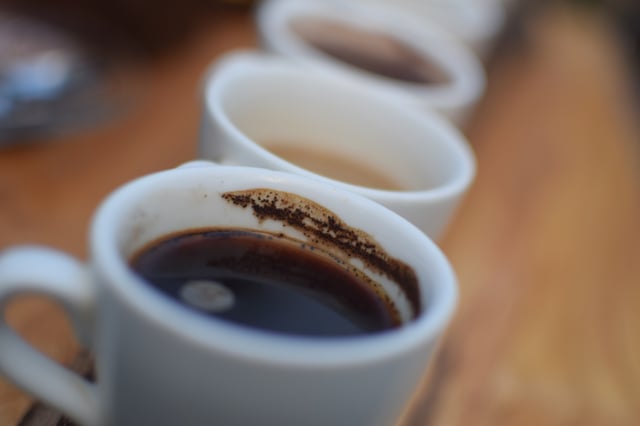 Sometimes, the very name of your product or company can make a communications crisis worse.
Case in point: The edgy yet unfortunately named Death Wish Coffee, which bills itself as offering the "world's strongest coffee." Death Wish ordered a recall of its own products because the drinks may contain botulism. Botulism can kill, which is not the sort of truth in advertising a company with that name (and a skull-and-crossbones logo, to boot) should be trying to achieve.
No doubt calling your product Death Wish seemed like a good idea at the time. After all, its drinkers must want to live on the edge. While the average cup o' joe has about 14 milligrams of caffeine per fluid ounce, Death Wish has 54. While it may not kill you, you certainly may never sleep again.
But death isn't something to be trifled with, particularly when it comes to product names. Take it from the amusement industry. As death-defying as roller coasters seem to be, they are relatively safe. The industry touts a one-in-300-million chance of dying on one. But that slim chance is enough to make the industry and theme parks avoid names that evoke death. Indeed, you won't find a Deathcheater or Grim Reaper among the names of the deadliest amusement park accidents. Rather, you find innocuous names like Big Dipper or The Rat.
Business is hard enough with names that aren't intentionally trying to send the wrong message. Several companies have been forced to change otherwise innocuous brands because times turned against them. A popular diet appetite-suppressant in the 1970s and 1980s was called AYDS, with users in commercials saying, "With AYDS, I eat less!" That prospect became less appealing as the AIDS epidemic devastated America beginning in the early 1980s, prompting the company to re-brand.
More recently, a Belgian chocolate maker in 2013 decided that its Italo Suisse brand of candies wasn't appropriate anymore, since it had nothing to do with Italy or Switzerland. So it changed its name to ISIS. A year later, the Islamic State, more commonly known as ISIS, began making headlines for its terror campaign, driving down sales of the chocolates, simply because of the brand. The company re-branded a second time, to Libeert.
And sometimes brands have to be changed for a more subtle reason. ValuJet was launched as a low-frills airline in 1992, boasting that its fleet was made up of many airplanes that had been retired from other airlines. The thrifty message worked – ValuJet went public in 1994 on the strength of how quickly it became profitable. But, when one of its planes crashed in the Florida Everglades, killing all 110 people on board, the allure of value was eclipsed by criticism that safety and standards were sacrificed in the name of low prices. The company merged with another airline, AirTran, and assumed that brand to try to shed the reputation as shoddy and unsafe.
Crisis situations happen all the time, and companies need to be prepared. But they should also make sure that details like brand names don't exacerbate potential problems. It's one thing to be edgy with your marketing. It's quite another to have a death wish for your company and its customers.