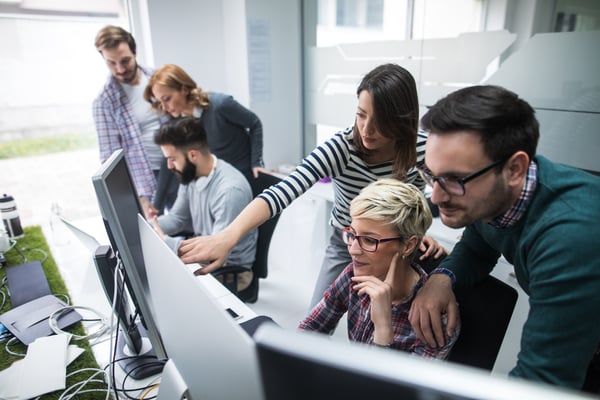 What's in a name? And when is it time to change it? Those are two of the larger questions posed to financial firms by Bank of America's announcement that it decided to drop the name Merrill Lynch. There was a lot of chatter in the financial press about the demise of another venerable Wall Street name, but it turns out the uproar was somewhat of a false alarm.
B of A is actually only dropping Lynch from the brand name for the Merrill Lynch Private Banking & Investment Group (PBIG), which is now Merrill Private Wealth Management. The firm's more than 14,000 advisors will continue to operate under the Merrill Lynch Wealth Management banner.
So the big announcement wasn't really much of a big deal. But it does raise some important questions. Why didn't they change the brand name in 2016 when B of A agreed to pay $415 million to settle charges that its Merrill Lynch unit misused brokerage customers' cash from 2009 to 2012 to finance its own trading and generate profits?
When Is It Time to Change Your Brand's Name?
There are many reasons why a financial company might want to change its name. It could be due to a merger or acquisition or because the old name no longer reflects the current business model. And for many companies, it's the taint of scandal or an epic failure that makes the old name toxic.
Following the 2008 financial crisis, there were a number of companies that wanted to get as far away from their old identities as possible.
A New Name, a New Business
After the federal government bailed out General Motors from bankruptcy, GMAC, originally General Motors Acceptance Corporation, the automaker's financing arm, was reborn as Ally Bank, which, in turn, metamorphosed into Ally Financial. In its 21st century incarnation, the company provides online retail banking, home and auto loans, as well as a wealth management and brokerage platform.
It's not certain how much the name change contributed to this, but during the bailout, the U.S. invested $17.2 billion in GMAC ResCap, selling its stake in 2014 for $19.6 billion, a return of $2.2 billion on the investment. Last year, Ally had income of $1.26 billion on revenue of $10.46 billion.
Changing Your Company's Name Isn't Cheap
While changing a brand or company name may seem like a simple solution to a complex problem, it can also be an expensive one.
In 2001 when Andersen Consulting decided to change its name to Accenture in order to differentiate from its former corporate stablemate, Arthur Andersen, it was said to have cost more than $100 million to change signage, stationery, logos, marketing materials, strategy and thousands of other items.
At the time, many observers derided the move as a massive waste of money. The price seemed cheap a year or so later when Arthur Andersen, one of the Big Four accounting firms, went down in flames for its role in the Enron scandal.
And here's an example from the public sector about the ill-considered cost of a name change. When acting director Mick Mulvaney decided that the Consumer Financial Protection Bureau (CFPB) should instead be called the Bureau of Consumer Financial Protection (BCFP) one analysis estimated that the name change could cost the agency as much as $19 million and financial firms up to $300 million to modify internal databases and regulatory documents. In a move that showed some fiscal responsibility, not to mention common sense, late last year, the Bureau's new director Kathy Kraninger called off the proposal citing "the costs, operational changes and the effect on stakeholders."
AIG to Chartis: A Temporary Brand Name
AIG was another company that saw its reputation trashed due, first, to a series of accounting irregularities, and then its role in credit default swaps underwritten by subprime mortgages that contributed to the worldwide financial crisis. After being bailed out by the government and selling off many assets, the company's board thought it best to drop the AIG moniker and call their property and casualty division Chartis. In 2012, after everything presumably was forgiven and forgotten, the Chartis name was retired and the AIG name revived.
Do Your Research Before Changing Your Brand Name
Changing the name of your product or company is not a decision that should be made without a lot of thought and research. But if the negativity is too much to overcome or the name is inhibiting growth, don't be afraid to change.
Just remember, if you're making a name change because of a problem, make sure you fix the problem first, or you'll just be looking for another new name before you know it.
Are you considering a rebrand? Click the image to download our free ebook to learn more about the process, whether now is the right time and the top 10 signs it's time for an update.