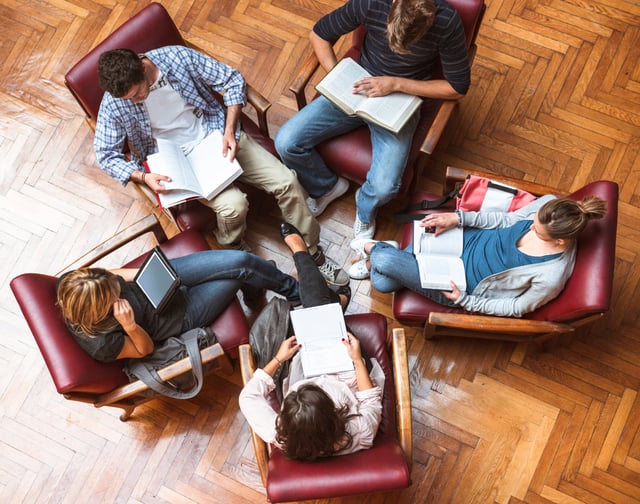 We're a bit obsessed with storytelling because we understand the power of narrative to connect brands and people (and to persuade audiences to action).
But once your story is finalized, how do you start to tell it to people who don't know who you are?
The short answer is—any way you can! That kind of all-in response can be overwhelming for brands just starting out and even established marketing departments that already have too many projects on their plate.
While digital and content marketing have made story reach and resonance more measurable than ever, these tactics also require serious strategic work to connect the dots between distribution channels. Even tried-and-true tactics like press opportunities require giving up some control of your story (since you're inherently handing it over to a new narrator every time).
When you're thinking about taking your story to the masses, it's OK to get back to basics. Here are three ways you can both communicate and control your story, all of which have their own secret benefits.
Case Studies
Show the world exactly how you put your expertise and values to work for your clients. Case studies help take your brand story from the hypothetical ("We always put our clients first.") to reality ("We pulled together a client event in under a week on a tight budget: here's how!").
While case studies are inherently built on your own brand narrative, they also rely on the stories of your existing customers. That's a powerful combination that lets prospects see not only who you are, but who your most successful clients are as well. Case studies can let your prospects envision themselves working with you, which moves them once step closer to becoming clients.
Awards and Other Recognition
Award entries put a spotlight on what makes you and your company different. If your competitors are focused on quantity while you're focused on quality, you're telling prospects an important part of your narrative, whether you intend to or not.
Winning award entries often have a compelling, emotional element, usually around a problem they solve or an obstacle overcome. That means awards are a natural place to bring your brand story to life. And once you have that recognition, you gain third-party validation of the approach that makes you unique.
Blogs and Bylines
Admittedly, we're tiptoeing up to the line of content marketing and media relations here. But there's a reason contributed content is popular: you control your own voice and narrative. Different outlets may ask for unique spins on a topic but you get to offer your viewpoint in a mostly unfiltered way.
Blogs and bylines can be very narrow or topical but think of them as the individual threads that make up the tapestry that is your brand. They can also add up to form the basis of a robust content marketing strategy when the time is right.