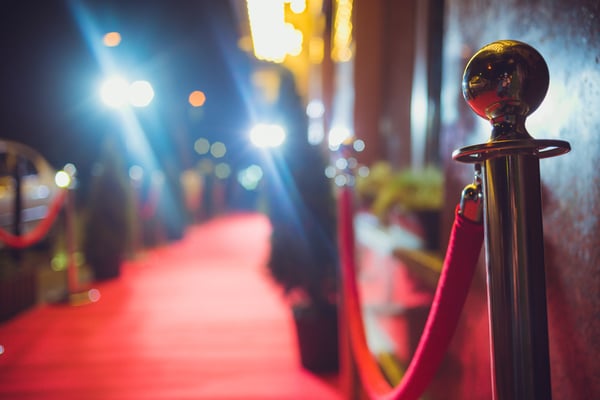 While some tune into the Oscars to watch the glitz and glamour, Hollywood's biggest night is also a great lesson in speechwriting—the good and the bad.
Take this past Academy Awards ceremony. When Parasite director/producer Bong Joon-ho made history by becoming the first filmmaker to win best picture for a non-English language film, his speeches transcended language barriers. Returning to the stage for the third time to collect his award for best director, Bong Joon-ho spoke directly to his fellow nominees, saying, via translator, that he wished he could "get a Texas chainsaw, split the Oscar trophy into five and share it." It was a heart-felt, touching moment for a relatively unknown filmmaker who had just walked into history by besting veteran nominees like Martin Scorsese.
Unfortunately, the same can't be said for Joaquin Phoenix's rambling tirade. During the nearly four-minute acceptance speech, Phoenix spoke about everything from gender inequality and racism to animal rights. The biggest head-scratcher came when the Joker actor turned to the topic of dairy: "We feel entitled to artificially inseminate a cow and steal her baby, even though her cries of anguish are unmistakable. Then we take her milk that's intended for her calf and we put it in our coffee and our cereal."
Phoenix wasn't the first winner of the night to turn political. Earlier, best supporting actor Brad Pitt made a reference to former National Security Advisor John Bolton in a highly praised speech. The difference: Pitt's speech was direct and carefully thought-out; Phoenix's appeared to be a laundry list of everything that's wrong with the world—which wasn't a great idea because, in Pitt's words, Oscar speeches should be no longer than 45 seconds.
If you're getting ready to give any kind of speech or presentation, follow these Oscar-worthy tips:
1. Speak from the Heart
The most-quoted Oscar speech of all time goes to Sally Field, who, after accepting her second Oscar in 1985 for her role in Places in the Heart, famously said: "I can't deny the fact that you like me, right now, you like me!" (not "you like me; you really like me!") In interviews, Field explained that she wanted to truly celebrate her win, knowing that she'd been at lower points in her career and could easily end up there again.
Speeches should express what's in your mind and heart. Don't waste time trying to impress your audience with famous quotes or a fancy turn of phrase. Instead, focus on translating your thoughts and feelings into language. Practice reciting the speech in front of the mirror or for friends and family. If it doesn't sit quite right, go back and try again until you feel comfortable with the words.
2. Be Funny
Everyone loves a good laugh, especially when it's unexpected. In 1992, Jack Palance won an Oscar for best supporting actor for City Slickers. At age 73, he threw caution to the wind, poking fun of his co-star and Oscar host Billy Crystal before dropping to the floor to do one-armed pushups, which immediately became one of Hollywood's most iconic moments.
Levity is a great way to get the audience's attention and lighten an otherwise serious or sad subject. But it's also tricky. You don't want to offend or fall flat. Look for natural transitions where a joke or light moment can move the speech along. And don't be afraid to poke fun at yourself. It's much more effective than punching down.
3. Make it Personal
Having grown up in Nashville, Reese Witherspoon was born to play the role of country music legend June Carter Cash. So, when Witherspoon walked to the stage to accept her Oscar for best actress in Walk the Line, she shared stories from her own childhood and those from the woman she so beautifully portrayed. "My grandmother was one of the biggest inspirations in my life. She taught me how to be a real woman, to have strength and self-respect and to never give those things away…People used to ask June how she was doin' and she used to say 'I'm just tryin' to matter,' and I know what she means. I'm just trying to matter and to live a good life and make work that means something to somebody."
Stories are what sustain us. When writing a speech, make it personal. Share memories and anecdotes. Those will be the parts the audience will likely remember, and it's one of the most effective ways to get your point across.
Speechwriting isn't like writing a column or essay. It's about marrying the words with who you are as a person. When you speak from a place of honesty, you're sure to deliver a winning performance every time.
Do you get stage fright? Read our Navigate the Media Maze ebook and learn how to shine at your next on-camera interview.