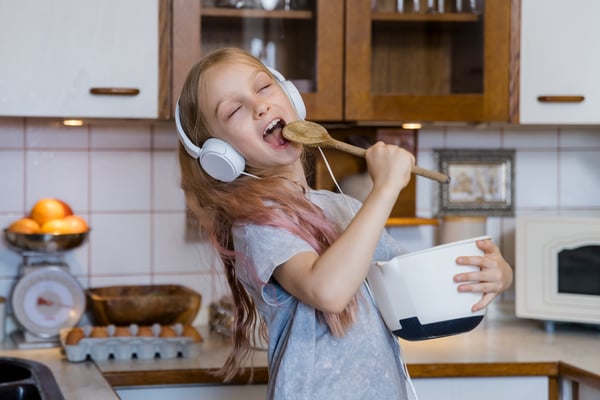 Marketing professionals are always on the hunt for the next trend. So, when my 10-year-old daughter asked me to buy her a Hydro Flask, I had an "aha" moment. Why? Hydro Flask is a water bottle that is all the rage on TikTok. If you don't know what TikTok is, you probably don't live with a tween or teen girl.
For a bit of background, TikTok, formerly known as Musical.ly, is a social media platform that allows users—two thirds of whom are under 30—to create and upload short skit-type videos, including lip synching, comedy, music videos, etc. Less than a year from the TikTok rebrand, the app has reached 1 billion downloads and spawned a universe of stars and viral memes. If you've heard the "hit or miss" lyrics, it's probably because of a TikTok challenge, not the iLOVEFRiDAY song.
Back to the story. I ended up buying the $40 water bottle for my daughter—and that got me thinking about TikTok as a marketing platform. Teens and tweens control $44 billion in discretionary spending. They may not be earners themselves, but, as my example proves, asking mom or dad for something is often just as effective. That makes TikTok fertile terrain for brands that want to appeal to a younger demographic.
When it comes to advertising on TikTok, companies largely rely on organic content, influencer marketing campaigns and hashtag challenges, though the platform is preparing to unveil a biddable ad format. What makes for successful marketing on TikTok? Here's what an expert on the subject—my daughter Lily Clark—has to say.
1. Have Wide Appeal
The product needs to be consumer-oriented and useful for everyone (all young people)—food and beverages, clothing, movies, apps. If you're selling a professional service or something that will appeal only to a small slice of the population, TikTok isn't the right platform for you. TikTok is fun, so products should inspire happiness, not fill a need. Scratch products like Mr. Clean off the list.
2. Be Up and Coming, or Edgy
While the products should have wide appeal, the brands themselves needn't be household names. As the new kid on the block, TikTok has that cool factor. Brands poised to make the emerging format aren't big behemoths like McDonald's; they're newcomers like Peace Tea and the aforementioned Hydro Flask. On the flip side, bigger brands can find a home on TikTok, but again, they should have a fashionable or cool bent—Adidas, Guess, etc.
3. Match the Aesthetic
Brands creating their own organic content should mimic the look and feel of the site—colorful, whimsical and just plain fun. One fun way to generate awareness is to create branded hashtag challenges. Brands like Guess, Google and "The Tonight Show Starring Jimmy Fallon" have challenged their followers to get creative, generating thousands of submissions and millions of views in the process.
4. Tap into Influencers
They might not be household names but TikTok influencers hold a lot of sway in this emerging platform. Our Fire, aka Chris and Sharla, have more than 4 million fans who follow their colorful hair and equally colorful (and quirky) dancing and lip-synching videos. Unlike other social media platforms where users can build a following without having much discernable talent, TikTok is where creativity shines, so brands should give influencers a lot of free rein in creating posts. And, since TikTok is still an emerging platform, brands can engage with influencers for a fraction of what they would spend on Instagram or YouTube.
5. Merge Influencer and Organic Campaigns
Brands don't have to choose between tapping influencers or creating their own organic campaigns. Many have successfully merged the two, engaging with influencers to promote their own hashtag campaigns. That way, the brand can create a bigger concept while still benefitting from influencers' large followings.
To be honest, I don't love giving advice on how to sell to my kid. But, the fact of the matter is, Gen Z (those born between 1995 and 2012) is expected to become the largest generation of consumers by 2020. Brands that set themselves up for success will engage with young people where they live—TikTok and elsewhere.
Could your social media strategy use a refresh? Read our Time to Get Social ebook to learn how to build and engage your following on the most popular social platforms.